At this point it's not startling. More like: "oh, yet another sado-populist behaving like a sociopath – a third of the population, yo".
Yesterday on the subway I saw an unmasked woman wearing a button that said "I am medically exempt". Call me cynical, but somehow I doubt she was. Since she was white I doubt the transit police or staff would stop her to check.
Most people aren't looking to get their nose reset so publicly.
Follow up story of her being intubated at the local hospital & taking up a ICU bed, won't be long.
The coughing woman is from Arizona.
Odds are she is a "good christian".
Lots to unpack here, and let's start with those comically small watermelons. Whassupwidat? And man does that woman need a serious left hook to that smarmy coughing face.
Oddly on the Global Epidemics site, Nebraska is showing no data like they're not bothering to submit covid numbers anymore.
The whole sheep thing is really amazing to me. I saw an interview with some anti-mask Trump supporter on the Daily Show a couple of weeks ago, done at a Trump rally, and this woman said her own doctor was pushing her to get the vaccine, but she only listened to Dr. Tenpenny and God. She then said she thought God was separating the sheep from the goats right now. The interviewer then said, "And you are…?" And the woman said, "I'm not a sheep." And then something went off in the back of my brain. It's been awhile since I've read the Bible, but I was pretty sure it was the sheep that go to heaven. So I looked it up. That whole passage needs to be read to everyone of these idiots. Most of them claim to be Christian, but according to that passage, they should be wearing masks and getting vaccinated. Sheep go to heaven. Goats go to hell. This woman can definitely go to hell.
They have to be seedless… no room for pips!
Great, now I have that Cake song stuck in my head.


Actually, it replaced a much worse song I had stuck in my head, so thanks!
Oh, and @gracchus - agreed. I thought, "if only this was still startling!" So, so jaded…
Hmm, the choices, as an Anti-Masker, are (a) hold your tongue and go about your business as the masked are not accosting you, or (b) act like a fucking dickhead.
Glad to be of service! Actually, Cake is one of my favorite bands, so that song probably is what triggered my memory of the Bible passage.
This sort of thing makes me want to see somebody drop a large bag over her and drag that woman to the garbage.
As far as I've been able to ascertain, deaths of Americans are only counted if they can somehow be attributed to a democratic president or candidate.
Didn't another coughing woman just officially get four months in jail?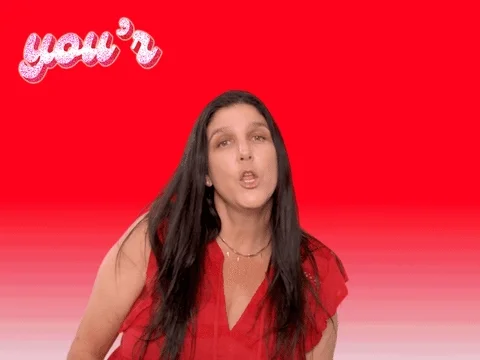 Wow. So I was encouraged to watch that video by an algorithm but I looked at the title and thought I wasn't sure I could handle it. I assumed that if someone who was against vaccines was talking about separating the sheep from the goats they would have been saying that you are supposed to go with God's plan or some nonsense (i.e. be a sheep) rather than fight back and get a vaccine (i.e. be a goat). That is, I assumed they would cast themselves as the sheep.
I don't think I remembered that passage. But like, you know, "lamb of God", Jesus is the Good Shepherd, etc. The sheep are the good guys in these stories.
I'm not a violent person by nature, but I'd be sorely tempted to push this person to the ground. Or at least knock her back a bit with her shopping cart. Pandemic or not, this is A-level crazy-ass behavior.