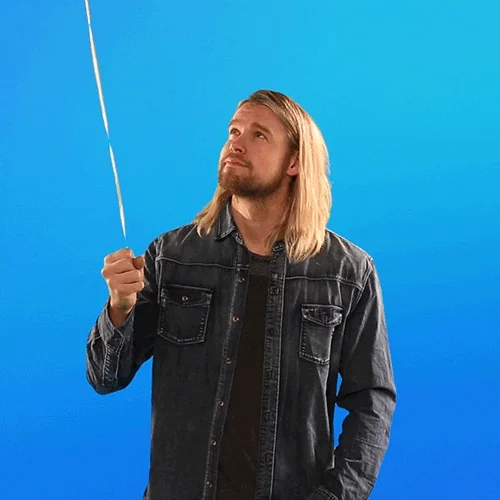 Finally, something that will get the global community to take COVID-19 seriously! /s
When a man's pee pee is involved, you'll see change, STAT. Now run that shit on the reich wingers news outlets 24/7.
Skimmed it - what is the increase in occurrence? It is going to have to be more than 1% or something like that to get people to do something about it.
sure, laugh it up, but we males who have had covid in the past year find this pretty alarming news.
I don't think anyone's mocking victims of COVID here. The joking points about this latest long-term symptom making Know-Nothings take it seriously are valid ones, though. It's well understood that anxiety over their wangs influences the behaviour of conservative men in lots of negative ways (see the famous Carlin bit), so perhaps for once this could be turned toward something positive.
Seriously though, this is probably going to get more republicans vaccinated than the morgue trucks and overloaded hospitals.
For good measure, tell them it damages their trigger finger.
But, didn't we already know the covidiots were a bunch of limp-dicks?
Indeed, although I'll note the vaccination rates (in the USA) have been trending upwards for a little while (a little over a week? Under? Something close to a week at any rate). This is before the plan to start involving local doctors more (which have a stronger influence on many people then the mass vaccine centers) has actually started putting shots into arms.
The theory is that at least some of the people that were saying it is "too soon" and "they would take it when it was time" actually did more-or-less mean "when I see some of my friends and family take it". Which may not be logical (seeing a few friends take it and nothing bad happen for a week or three is way less useful then a 40k+ person trial lasting months), but it sure is human.
So I'm way less bummed then I was when vaccination rates started dropping like a rock.
But why would they believe this science, if they don't believe the other science around the pandemic?
Oh that's easy, dumbass conservative men believe anything that has to do with their dick.
Who do you think buys gas station horny goat weed?
i was thinking specifically about the choice of header image, lol
no they're just teeny weenies
Millions of impotent MAGA men? It's a feature not a bug.
      N.B. this applies **only** to MAGA men.
I think Boing Boing's title is extremely misleading here.
-The study involved FOUR individuals that were ALREADY undergoing surgical treatment for extreme erectile dysfunction.
-The furthest the authors go is to hypothesize that endothelial cell dysfunction caused by COVID-19 might contribute to ED (not the same as being the root cause).
This study is way off being able to establish a causative link. I hate to concern troll, but don't be a source of misinformation.
ETA: We also haven't seen widespread reports of ED among the millions of adult males across the world who have contracted COVID-19
Maybe this will reduce the chance the Quckoos can pass on their stupidity.
The study involved four participants that already had ED that was bad enough to require surgery. 2 with Covid, 2 without. Can't even calculate variance with an n=2.