It's gonna be a long election season, isn't it?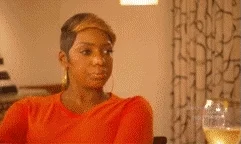 I sometimes wish we could limit campaigning to like 3 weeks before the election.
Other countries do that and they also limit the amount of money a campaign can spend, too. But since campaigning is big business, we don't… it's fucking up our democracy something awful…
I couldn't give a fig for the American Office but how dare they misuse Meatwad from Aqua Teen Hunger Force.
Super long. It feels twice as long as previous races. It's about a year and a half until the election!
Personally, I found that particular episode of The Office to be aggressively heteronormative and a little transphobic.
I'm already pre-exhausred by the 2024 election.
As long as Don Jr. stands by his statement: "Trump has the charisma of a mortician, and the energy that makes Jeb Bush look an Olympian." he can post anything he wants.
This topic was automatically closed after 5 days. New replies are no longer allowed.