Of course…
Fuck off, Ted. No one likes you.
GOP: "911, what's your emergency?"
America: "Someone just told me my house is on fire!"
GOP: "Okay, first thing we have to do is determine who told you that?"
America: "What? I think the first thing you do is send a fire truck to put out the fire, right?"
GOP: "We think its more important to determine who told you your house is on fire."
America: "But my house is on fire! Right now!"
GOP: "Which is why it is more important than ever that we drop everything and find out who told you about the fire."
America: "BUT IF YOU DO SOMETHING YOU CAN STOP MY HOUSE FROM BURNING DOWN!"
GOP: "…but we want it to burn."
Fuck off, Ted, with yet another attempt to divert attention from where the Repubofascists are trying to take this country.
i'm sure you've heard this 500 times already today, ted. but fuck you.
It really is about all I'd have to say if I ever met the fucking fucker.
Would the liberal justices or their clerks even have access to an opinion of the majority justices? My immediate guesses when I first heard about it, were
the majority justices released it themselves to see what the reaction would be (inflame the base, stir the pot, distract the left from governing, etc.), or
someone working for the majority justices was like, "This is too far for me, someone needs to see this."
Oh my "sanctities" cries the Supreme Court and Ted ShitBird Cruz, pass the fainting couch and smelling salts.
These mofos sure do put on a show…
Your reasoning is sound, but my understanding is that draft opinions are circulated among justices before ruling, so it could be anyone.
However, given that Ted Cruz has just pointed his finger at someone, my money is on Ted Cruz as the leaker.
Ted Cruz is not a human but rather a latex suit filled with those few birds remaining after the government campaign to replace them with drones.
Of course, "I have no evidence of that, I'm just making an inference."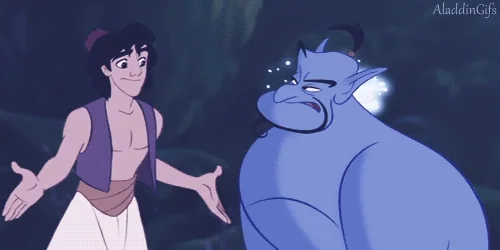 Improbable proboscis!

"I have no evidence of that, I'm just making an inference."
Well, I'm just making an inference that Ted Cruz so rarely goes home to Texas because the cops there keep catching him breaking into grocery stores late at night so he can fuck frozen turkeys.
I bet Alito himself leaked it; fed up with years of having to act civil, he saw his chance to finally show his true colors, with no repercussions from an iron-clad majority:
"Yeah, this is what we're gonna do, and there's not a thing you can do about it!"
ETA:
And Ted? GFY.
I'm making an inference that Ted Cruz likes the warmth of his own piss-soaked jeans in the wintertime, and that he eats feces smeared on a bagel for breakfast.