I wonder if we would have been better off if they had built a non-Scalia-ble fence back in '86?
I'd call that fence "less scalable".
This kind of fence would have been a good idea on January 6th.
The White House was borrowing it at the time.
I am curious - how do the security measures that are being put in place to ensure the safety of six judges match up to the security measures that the government has had in place for the last several decades to protect those providing or seeking legal abortion services? I assume that because there are so many of them the government provided fences protecting clinics are shorter, and that each doctor or service seeker probably has fewer armed guards escorting them, right? Maybe I am wrong though - what with the clinic bombings, doctor shootings, and assaults on care seekers they probably invested pretty heavily
As if the will of the majority matters in America any more. Hey, weren't you guys a democracy once?
I'm outside looking in but I don't really think they were ever one.
It's more like "democracy, with American characteristics."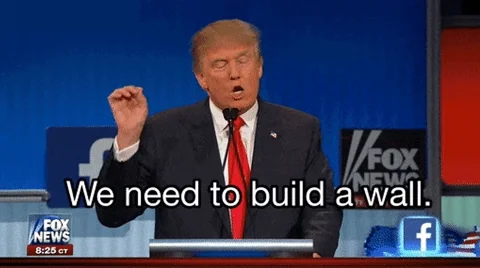 well if was any doubt out there if the final ruling would be different than the draft - that certainly settles the debate.
( also curious now what other decisions they are planning on handing out this term. fence construction and national destruction going hand in hand )
This is the list (2021 section)
The interesting thing is Cruz is supposedly a pretty brilliant lawyer and jurist. This indicates his seeming stupidity and ignorance is largely performative.
Building a whole new structure seems wasteful when they could've simply re-purposed the wall that was once intended to separate Church and State.
I could go with "we're a democratic republic, so it's not a direct democracy, we elect people to represent us", but since it is glaringly obvious that what they represent is their donors, that would be a hollow, pedantic reply.
We should be represented by our elected officials, and it shouldn't take a large donation to get our representatives to act, but here we are.
There is the catch-22. You want to take money out of the system? You need your representatives to get behind that initiative.
What does that take? Money.
https://www.theguardian.com/us-news/2022/may/08/british-scientist-says-us-anti-abortion-lawyers-misused-his-work-to-attack-roe-v-wade
Now that that's been sorted out, I'm sure they'll be withdrawing their case.
This topic was automatically closed after 5 days. New replies are no longer allowed.