It's bad enough that the stereotype exists, does the GOP have to lean into it?
Better to make the minimum marriage age 40 than even 17.
iT's nOt rApe If it'S iN a MarRiage, sO iT wIlL PrOteCt wiMMiNz hOnoR…/s
I'm sorry, but is there a marriage age limit in the Bible? No? Well, there yuh go.
Even as a joke that enrages me…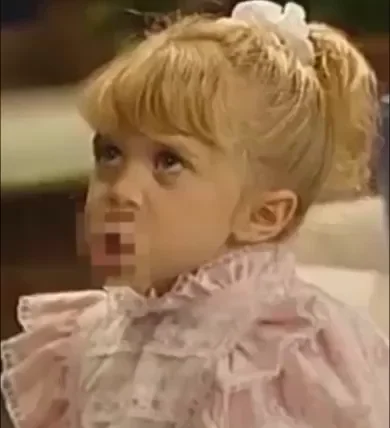 GOP: If we make it legal for the gays to marry, what's next? People marrying their horses? And what about their poor confused kids? Won't somebody think of the traumatized children??
Also GOP: Let's make it legal to marry children.
Check this dude's browser history.
Republicans: "We must defend the sanctity of marriage from teh gayz, who groom children. This is outrageous! Marrying little children is our prerogative!"
(accepting everything the republican party says is a lie…)
So the whole Florida "don't say 'gay'" shtick along with numerous other school book banning efforts in various states is so we "aren't grooming our children!", or holding up the best supreme court nominee of all time because she didn't send every child porner to life imprisonment, or making children aware of anything that might make them feel "guilty" …but marriage (and functional rape) at 12 years old is a-ok!? $%@!! @#$!! …and this utterly insane inconsistency cannot be shown to the typical fox"news" viewer (in Tennessee) because…? ("Well their minds are gone, man, …gone.") -sigh-
From the original article:
A proposal making its way through the state legislature would establish a common-law marriage between "one man" and "one woman."
The removal of the age requirement is terrible but let's not overlook the fact that this is essentially creating a whole new category of marriage for heterosexual couples only. The GOP can't overturn Obergefell so they're trying to sidestep it.
I don't understand the whole thing. I thought it was just to amend a current law but all the stories I read say it eliminates the age requirement because it doesn't mention one. But if the current law remains wouldn't the current age requirement remain?
And I still don't understand what this amendment to the law means. Are there people who won't get married because the current law allows gay marriage so they need a law just for them?
We need a law that requires laws to be written so everyone knows what the heck the purpose of the law is. Maybe have judges review them before they become laws.
Anyhow, this is the part I don't get
"So, all this bill does is give an alternative form of marriage for those pastors and other individuals who have a conscientious objection to the current pathway to marriage in our law."
ok, that's actually, very… that sounds like entirely eliminating the age of consent, no parents or judge signing off on your pedophilia, just say the kid is your spouse and you're golden… wtf
I suspect that any resulting new law will be made retroactive, that to cover the GOP members.
I still don't get it.
Can't a man and a woman, tallywacker and non tallywacker, get married in Tennessee under the current law?
I though you just get a marriage license and then have someone sign a piece of paper that says they do.
Clearly I'm missing something, specifically the need for this law.
The way I read this:
is that there are "pastors and other individuals" who don't want to officiate licensed marriages because the whole process is tainted by the possibility of using it for gay marriage.
I think they just don't see statutory rape as bad if it's within in a Christian context… They are pro-statutory rape, as long as it's an older man and teen girl. That's it.