Yay, nothing like "hypothetical" contraception…
Maybe wait until the human studies come out to determine efficacy.
This annoys me. If you visit the linked website it has all the appearance of being a fully developed product – It has an app! Your choice of colours! Ergonomically designed! Focus groups!
But then it also mentions that it needs clinical tries. That is, there's no indication whatsoever that it works for humans. This isn't a product, it's a "design".
They haven't found anyone with the balls to go first.
Hey, stop bustin' their balls.
That's their job.
They haven't found anyone with the balls to go first.
Heh, right?
And then even if it ever does go to market, good luck getting more than one in every hundred men or so to use it.
They just need to grow a pair of beta testes.
I dunno, put a little bit of scented oil in the bath, and it sounds downright luxurious…
"have a bit of personal Spa Time with our patented spermistatic scrote bath"…
o.k. you're right. This one's a bit of a hard sell.
Yeah, right! Looks expensive. I'll just dip my balls in a coffee mug and put it in front of the Subwoofer while I play some Dubstep.
That's going to be a tough one to explain if anyone walks in on you…
Pretty ballsy of them to make this
Don't these already exist on every somewhat fancy golf course? Or am I thinking of something else?
Bowling alleys too, no?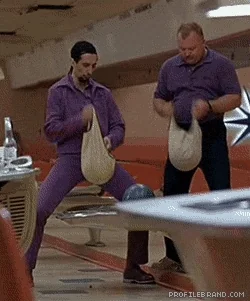 IIRC, there have been a few studies in Switzerland(?) going back as far as the 1940ies and the 1960ies. The idea seems to pop up once every decade or so, but hasn't got real traction so far.
Apparently bathing the scrotum daily in 45°C warm water for ~45 minutes does the trick.
And in the late 1970ies / early 1980ies, an activist group in Zürich came up with this beauty:

aka the Zürcher Hodenbader.
I'd say the new design is definitely an improvement, and adding ultrasound sounds to be like it could make the method more effectice.
Ball Washer? Golf courses have had them for years.
I'll show myself out
Too late, buddy

This method was on my current work-drive podcast, No Such Thing As A Fish. It basically worked for one guy, the person running the study, and then he found he rendered himself sterile. No one else has managed to have it work reliably.
You know, there's already several very easy male contraceptives. Use a condom, or if that is too hard, get snipped. Best decision I ever made and ensured that my wife and I would have exactly the number of children we wanted without anyone having to remember to take any drugs. Considering I did it over 20 years ago, I'm sure its easier, faster, and safer now.
It's not ultrasound, it actually plays Machine Gun Kelly and the sperm within hearing range just give up and die.
So it's an electronic hum job, but wetter?