It's probably too late to give it back to Mexico. They're not gonna want Texas either.
Round up the traitors, all of them.
The only upside I see here is that the GOP will continue to lose the demographics game as they strive to push away anyone who isn't a straight white male bigot with a grudge against objective reality.
Texas is really more of a "purple" state than a deep red and it really wouldn't take a huge shift to push it into the blue, much like how Stacy Abrams flipped Georgia.
Meaning they'll work that much harder to disfranchise people, and the current SCOTUS will let them get away with it.
Fingers crossed that the trend line for vote share in Texas continues in the same direction it's been moving…
Is it their claim that Trump is president. If so, the Texas GOP can't support him for president again, correct?
The calls to repeal the 17th Amendment (which allows for popular election of U.S. Senators) and 16th Amendment (federal income tax) and to modify the 14th (re: birthright citizenship) are bold moves, after hearing these Xtianists and fascists constantly talk about how sacrosanct and unchangeable the Second Amendment is.
The American right talks a lot about how wonderful the 1950s were, but it's clear that taking us back to the 1890s is their real goal.
These are the same wingnuts that think JFK is still alive and about to return to Dealey Plaza. They vote.
I though the goal was the 1850s?
Yeah, and even then probably some year prior to 1854 when the Republican Party was founded as an anti-slavery party. The modern GOP isn't exactly proud of Lincoln.
And Ted Cruz would always be in Mexico.
These people…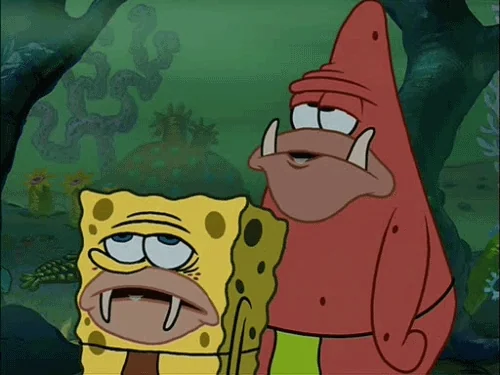 And all the people in texas who are not fascists would be fucked. Giving up Texas would not stop there. They don't just want lebensraum, they want the whole fucking country. They say this over and over again, yet people seem unable to believe them.
Lock them all up and throw away the key.
I don't know how it isn't clear when they're talking about not only reversing SCOTUS decisions but also repealing Constitutional amendments.
Some believe believe not being in a red or purple state will protect them, despite the fact that they clearly have ambitious that are national in scope.

They want the whole thing, and if Texas breaks off, that will become the epicenter of the attempt to take over the whole country.
It's fucking depressing, though, that so many people see our fellow Americans who are directly in the crosshairs of these fuckers as fully expendable. Like, they are coming for YOU next… They are coming for all of us who don't conform to their "moral values". That's how fascism works - it is always all or nothing.