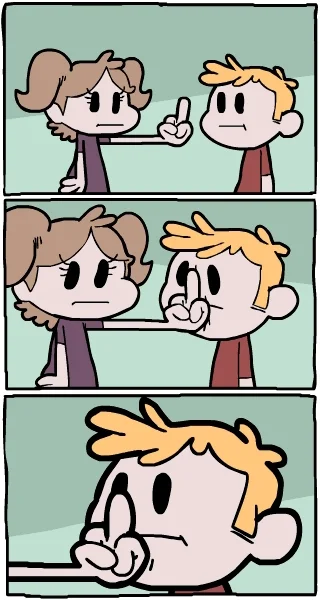 "What about consent governeor? Ever since you outlawed abortion, everyone's been mentioning rape and incest cases."
"You mentioned that you'd eliminate rape soon after. So what I'm asking is, are you planning on eliminating rape by banning the concept of consent?"
That's beautiful. Where is it from?
I found it in the gif search thingie - use "angry finger" to find it… I've seen it before, though… can't remember where I first saw it. Try a reverse image search on the googles?
Thanks, Greg, for confirming once again that the real goal of anti-choicers is to subjugate control of women's bodies to men.
You're shit Abbott. Complete fucking shit.
It really should just be "the only way we can win is if we rig the system" if we look at the role of gerrymandering and REDMAP in republican electioneering for the last 40 years.
Oh also, jim crow, and other forms of voter intimidation/disenfranchisement.
If history teaches us anything, it's that republicans do not believe democracy is valid.
At it's core It's always about punishing people for having sex.
Let's be real here… It's okay for them to do whatever they want, but not for any of the rest of us.
"And while you're at it, ban these things too, giving incentives to be promiscuous."
Let's see how that flies.
Banning birth control: you better damn well believe that's where these fucking nutcases are headed. Given them an inch and they've already taken the mile. Fuckers.
This probably goes without saying, but never, ever fuck a Republican.
There's no limit to what they'd do if they knew they could get away with it. The Handmaid's Tale is wank material to them.
We've known this for a long time, that an abortion ban would lead to them trying to ban birth control again.
This is about controlling women, not about "saving babies" and it never was.
Well, except metaphorically.