"Flamingo has left the building".
Almost.
My recollection is that when she started, she only promised Biden a year. She'll be missed, but it looks like she leaves behind a pretty good staff.
Whatever MSNBC is paying her, it ain't enough. Happy trails Dear Fine Lady!
She's done yeoman service against Rupert Murdoch's dim-witted nepotism charity case. For that alone, I wish her success and prosperity at her new job.
Nooooo. But wish her the best. I hope whoever is next on the job hands the dimwit conservative press members their ass.
Jesus, what are you going to write about?
Whatever news agency she goes to, they'll be LUCKY to have her. They should remember that.
I've seen a lot of WH press secretaries in my time – it seems to be a job that grinds people up and spits them out – but she's been the best of them all: sharp, quick-witted, sly, professional, knowledgeable. My congratulations and all best wishes for her future endeavors.
And here are reporters asking about her ethics, she answers and then gets asked again.
Where were these questions about ethics to the other guy's press secretaries especially when they were lying?
Lots of palaver (e.g. Dailykos-land) over whether Jen Psaki will slide into the apparently abandoned (?) Rachel Maddow slot [gormless shrug emoji] (personally i still kinda miss Keith Olbermann's evening rants)
April First. Western Civilisation's very own "nothing is true" day.
I cannot bring myself to believe this, or any surprising news story, until the date on the byline is anything other than the first day of the fourth month.
I'm not saying it's not true: I'm saying that I can't trust any article with that date on its face.
NO! I guess we all knew she was going to do this, but…still. I hope her replacement(s) are even half as good as she is.

To be honest though, any comparison with the last bunch is like comparing a professional athlete to the local senior home's hobby athletic team…
Ms. Psaki is really good at her job, but I posit that her appearing so amazeballs is at least in a small part because her immediate predecessors were oh so horrible at the job.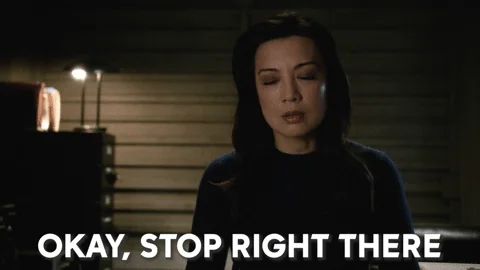 No need to undo the truth expressed here.
All y'all need to take a break from reading the news. Once you become a fan of a government PR mouthpiece, you might need an intervention.
I posit that when one considers the press room's belligerent atmosphere, the incessant barrage of loaded gotcha questions, and substandard questioners (I refuse to call them journalists) that Psaki has patiently endured, then compare all that to what pre-Trump press secretaries had to go through, then Psaki is still amazeballs.
Thank god. Maybe now boingboing will stop posting stories about her every week.
Not to pile on, but Psaki has a quality about her that surpasses press secretaries for baby Bush, Clinton, Papa Bush on back. She seems to enjoy being in the arena, and handles the job with such aplomb.
The Trump press secretaries were poster children for mendacity, audacity, incompetence, and repugnance. Even a turnip with googly eyes pasted on would look good by comparison.