It's refreshing to see someone resigning from that position while they're still at the top of their game instead of an embittered husk of a human being who no longer has any respect for themselves, the press, or the concept of objective truth.
The Fox nuts are going to go completely insane. That's a good thing.
If we can keep this kind of thing going, just please and thank you to Biden Co.
Bonus that the GQP'ers are choking on there hate for a fellow American(s).
Go, Psaki! Go, Karine!
I can't wait to see what she does with it!
This is an awesome milestone.
Long time coming.
So what's the over/under on Jen Psaki filling that recently opened tuesday-friday gap in the Rachel Maddow hour? ("All we know for sure is that 97% of the pundits are absolutely certain that it won't happen or certainly will")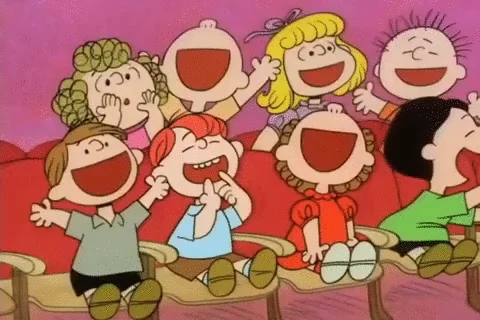 Finally, some diverse voices can begin to defend Biden for not doing any of the executive orders he promised in his campaign.
You realize that outside of this particular blog, she's been defending Biden for the bad things he does too, right?
I'm so sorry about this, Carla - I know how hard this must be for you.
I remain in awe of Jennifer Rene Psaki (and Jean-Pierre as well, when she "guest-hosted"). Even Obama's people didnt have the quality of Psaki/JP. Jay Carney, Josh Earnest, Robert Gibbs: they just didn't seem comfortable in the job (Gibbs in particular).
Meanwhile, from Day 1, Psaki seemed like she'd been doing it all her life. Even her putative "adversaries" will concede that, yeah, she's the best. Also, she handled the publicity about herself with aplomb and correctly; that is, she didnt pay any real attention to it. A true rock star.
She's been by FAR the best press secretary I can remember, and I'm not young. I can remember some of them going back to Reagan, and none left a lasting impression other than the ones who lied through their teeth for the moronic president we just ditched. Jen channeled all the best parts of CJ from the West Wing, and did it better for it being real and not fiction. I only wish Biden could channel Martin Sheen. Alas…
Stop lying, there is no "outdoors".
These are two fantastic professionals. I've been a fan of Jean-Pierre since her appearances on the PBS Newshour years ago. She's going to do great. It's also nice seeing these two together in the video, and though Jen was reading prepared comments about Karine (probably in order to keep it together emotionally), it's clear that they are friends as well as colleagues, behaving like two real humans in the otherwise artificial pressure cooker of White House politics and media. All the best to them.
Jen Psaki has been incredibly refreshing and intelligent.
All the best to Karine Jean-Pierre
This topic was automatically closed after 5 days. New replies are no longer allowed.