You beat me to the exact same response
You don't.
Arguing with someone (by which I mean debating different views, not yelling in anger) requires a certain amount of respect for what that person has to say. And I don't see how you get to that starting point with a guy like this.
Matthew K. Tafoya, Navajo, who designed the original homeland security T-shirt and marketed it through his Albuquerque company, Tribal Sovereign Tees, is far more blunt. To Tafoya, Indians who fly American flags are "brainwashed" and "not thinking for themselves." Indians do not join the U.S. Military, Tafoya said, because they are flag-waving patriots. With unemployment on Indian reservations hovering between 60 and 70 percent, Tafoya said, "the military is the only sure way to get a paycheck."
Tafoya came up with the design and slogan for his homeland security T-shirt a few weeks after terrorists flew jets into the Twin Towers. He recalls thinking, "That's right. Now they know how it feels." Tafoya said that the shirt has been extremely popular with Indian veterans of the wars in Korea, Vietnam, and the Persian Gulf, who–ironically–show up at his booth at flea markets wearing worn-out, government-issue combat fatigues. He suspects that when Indian vets see his shirt, they are thinking, "We're completely screwed over by the government, and we're also lucky to be alive."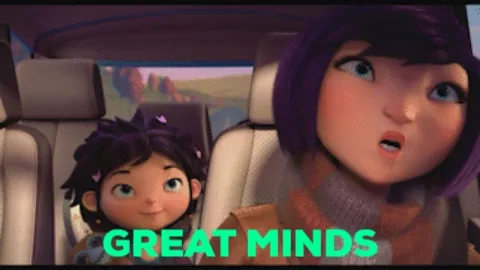 Yeah, when someone has the brainworms this bad, they're unreachable. They don't inhabit this reality, and won't rejoin us based on anything we do, they have to come back under their own steam (which isn't likely).
The Blaze and The Daily Wire are in some sort of a race to see who can be the biggest racist asshole towards Native Americans?
Elijah Schaffer can get fucked.
Why. Why would we even begin to have a discussion with someone like this

Not clear on the term 'native', are you?
Besides, what @Franko & @Papasan said…
Still not clear on the term 'native'…
Introduced diseases & superior firepower would be my guess, but what do I know.
'Took it back'?
It wasn't ours in the first place.
But, to answer the hypothetical, greed would be the answer.
Forgot all about those broken treaties, eh?
And some of those trades were hardly fair.
What a surprise.
Maybe not your concept of 'property rights'… but stop paying your property taxes [presuming you even own any property] and see what happens.
Turns out, you don't actually 'own' it, either.
And I don't think the likes of you have any moral high ground to stand on.
More like a cesspool.
ETA:
You don't, because you can't.
If he's merely doing some paid trolling, he's done sold his soul & it would be a waste of your time.
If he is a True Believer, it would still be a waste of your time, since there would be no way to convince him of the absurdities of his beliefs.
He's also one of the "Riot Squad", who supply Fox etc with riot porn.
One would think that with all the guns out there…
Has this guy tried fucking off? Because he should definitely fuck off.
I'm very sorry to say that I don't believe this man is misunderstanding anything. This is just more of the strategy of saying outrageous stuff, talking points, to create a false narrative. Once repeated enough, it will become reality in some minds, or be used as false arguments by others, to justify violent actions.
Just the same mechanics at play, whatever the subject.
Oh, I'm sure he was sincere - he was really sorry he lost his job.
Preferably with a chainsaw.
I was gonna say fist to the jaw, but this works too. Or both.
No, WE suffer from asshole. I'm reasonably sure he's just fine being one.