Curly Wurly is a quite British thing, but I am surprised Lion didn't make it to the US. It's really good.
That said, I never expected them to walk. Neither this way, nor the other.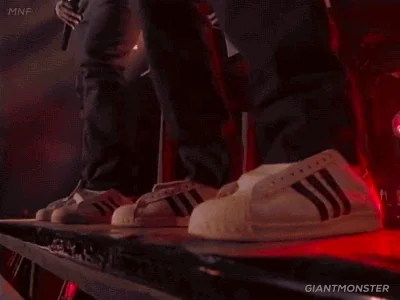 US chocolate bars are weird. Even what I would call the quintessential chocolate bar, the Mars bar, is different there. And their Milky Way bar bears no resemblance to ours.
What's to change in a Milky Way? Or a Mars bar?
What about Snickers?
American Milky Way bar:

RoW Milky Way bar:
Apparently the American Mars bar was discontinued entirely and relaunched under the label Snickers Almond:
For comparison, RoW Mars bar:
The original Snickers is the same around the world. It would seem that Snickers is the bigger brand compared to Mars in the US. Which seems wild to me, but to each their own.
I remember there being quite a bit of justified concern over Hershey taking over Cadbury. This is from a July 11, 2007 article from The New York Times, " The World's Best Candy Bars? English, of Course":
According to the label, a British Cadbury Dairy Milk bar contains milk, sugar, cocoa mass, cocoa butter, vegetable fat and emulsifiers. The version made by the Hershey Company, which holds the license from Cadbury-Schweppes to produce the candy in the United States under the British company's direction, starts its ingredient list with sugar. It lists lactose and the emulsifier soy lecithin, which keeps the cocoa butter from separating from the cocoa. The American product also lists ''natural and artificial flavorings.''
I remember absolutely loving the Curly Wurly when I was there and the same article describes it this way:
With its crisp honeycomb interior, it's what a Butterfinger might be if it went to finishing school and married up.
That must be a Crunchie. Curly Wurly is a different kettle.
Yeah, Curly Wurly is chewy sticky caramel rather than crisp honeycomb
That's not a crisp honeycomb interior! THIS is a crisp honeycomb interior!
Oblig. Fuck Nestle, but mmmmm
Thanks for the correction. It is the Crunchie I remember and loved. The article seems to get UK confections a little mixed up. It also describes the Curly Wurly this way:
The Curly Wurly, a thick strip of braided caramel covered in chocolate, is a sibling to the discontinued Marathon bar, which any American who was in high school when Jimmy Carter was president will remember fondly.
I checked and don't see any resemblance between the two bars. Go figure.
But it's the effing name of the effing company - it's their 'signature' brand!
I despair.

A CurlyWurly has a softish toffee interior. The New York Times is talking out of its arse.
Not in the least crunchy. Whereas a Crunchie…

ETA I see @timd alerted you to the error, and @Doctor_Faustus also corrected it.
I had one of those earlier this year. Kinda meh on it, honestly.

YMMV
But yeah, returning to the important issues:
Right? A lion bar is one of, maybe the, best of the supermarket chocolate bars. At least if it's fresh. A stale Lion is horrible.
I'd like to see this lady show us how a Twix walks!
ETA Snickers? It will ALWAYS be a Marathon to me!
Oh! They are totally gross and feel like eating glass when you bite into them which rapidly turns into epoxy glue!
Funny, because to me, an American philistine, a Marathon bar is basically a Curly Wurly
Which merely confirms everything we Europeans know about the deliberate perversity of US chocolate bar marketeers.