I would have been unable to resist titling this post The Joy of Shrinkage.
Mandatory add-on for slippery Warby Parker eyeglass stems.
Heat shrink tubing also happens to be great at fixing old glasses with snapped arms. I literally kept using my old glasses for years with no problem. They were even tight, not wiggly at all.
How many times have you soldered some wires together and… d'oh! Forgot to slip the tubing on one of the wires first? Way too many times for me. I have a mantra for those times — Wile E Coyote, super genius.
It makes a good grip on small tools, pens and xacto handles.
Love this stuff. I recently finished making wiring repairs on an old MGB and became quite handy with the soldering gun and heat shrink tubing.
You can get away with a fair amount purely on the strength of a good friction fit(even more if the objects being joined taper slightly so a wider portion is trapped behind a narrower section of heat shrink); but if your interests are sufficiently mechanical it's worth recognizing the distinction between ordinary heatshrink and adhesive-lined heatshrink and going for the latter.
Invention Idea: Heat Shrink Tubing Finger Cuffs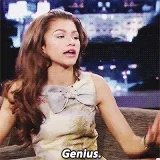 My very first thought when I read the headline.
Did that. A little black sharpie to cover the red, and it was all good.
That's interesting, I wonder if could just add some adhesive to the tubing? I've used waterproof heatshrink a few times, which is awesome for outdoor stuff, but it's all in the glue/goop that's released when heated. I keep meaning to try just squirting in a little silicone or Lexcel right before heating.
I don't know if either would get along well with the heat, at least not before curing. Something made with heat, like hide glue, might do better. (What kind of adhesive is actually used in the adhesive heat shrink tubing?)
Can't speak to others, but the 3M heat shrink tubing I use has a polyolefin inner layer, basically a rubbery thermoplastic that forms an adhesive when it melts. So not really glue that cures, though there may well be tubing that does have that. At the very least testing it would make a YouTube video I'd watch.
Heat shrink tubing and tacking with hot-melt glue makes for a tidy project – until you find out that there's too much crosstalk, and you have to fan out the wires.
Did not know these existed. I can think of so many uses… Oh and I need a heat gun too! And… and…
Funnily enough I have just started my first heat-shrink journey with a set looking like that I ordered last month. A very satisfying tool in the box.
It seemed so much fun I got myself a proper heat gun too, to replace the lighter I started with.
So far I've been sticking to the manufactured purpose - tidying up wiring circuits, and not messing with electrical tape… but I'm starting to imagine wider applications now…