I've probably told this story before, but when we moved to VT, we were the idiot flatlanders who took their beef calf for walks with our dog. He was better on-leash, AND smart enough to poop on the side of the road, vs. the middle. Farmers driving by would just laugh their ass off.
As he grew larger, walks continued for quite some time, with the steer starting to bellow when he heard my Dad's truck coming home from work a mile away. Then skritches and walks ensued.
We realized the error of our ways once it was time to, uh… process… our beefy bounty. Poor Dad had to make that decision. Upshot: don't make friends with your food.

An ex's father raised a pig with the purpose of teaching his children about where their food comes from. They knew poor Hammy was destined for the slaughterhouse from the day they got him. That's one way to learn about the circle of life… Or something…

I would've just kept him, but such is life
I would have thought it was cool to see people walking a cow like a pet. Could feel the pain with you at the end of the story though.

Can you blame them, they make the best whisky on the planet.
I myself never drank too much until I developed a taste for Scotch, and now the malt won't let me loose.
Surely a more Scottish pastime would be throwing Highland cattle, presumably after drinking whisky.
I thought the most Scottish pastime would be made up by a Brit.
If he offered opportunities to brush the coo for a pound, he would be doing well.
Should'na it be wearing a tartan coo sweater for winter walkies? /s
Not tossing cabers in kilts?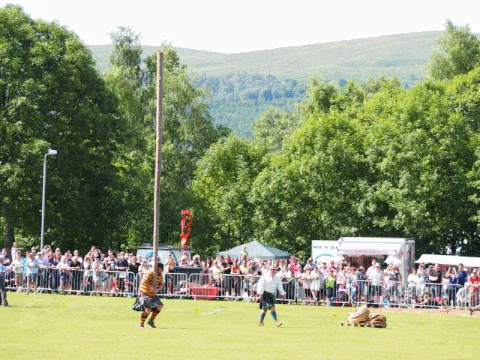 Have the Highland Games been lyin' tah me all these years!?!
Or at least sliding them across ice while sweeping maniacally.
Yeah, this sort of thing is normal for kids who grow up on livestock farms. It's just the nature of the thing.
Sage advice. Words to live by even.
What about making sweets from potato?
That cow is adorable and I'm lowkey kinda mad my ancestors moved to this dumpster fire of a country instead of staying in Scotland. I wonder if my kids are young enough that if I moved there they'd pick up an accent…
This topic was automatically closed after 5 days. New replies are no longer allowed.