That song really gets the right-wing pundits so upset that they self-own.
I'll bet that was the only thing that he and his wife discussed the entire week prior.
I could see how that performance inspired some biologically impossible fantasies. Damn!
I remember back when the GOP used to love the free market.
Last January DirecTV finally decided to kick fantasy and conspiracy channel One America News (OAN) off of their satellite TV lineup, likely dooming the "news" channel. It's a channel relatively few people watch, and the company simply didn't figure the controversy to income ratio was worth it, so DirecTV simply didn't renew OAN's carriage agreement when the time came.
Now Texas Attorney General Ken Paxton has, for some bizarre reason, injected himself into the dispute. In a letter (pdf), Paxton and the GOP AGs of Mississippi, Louisiana, Missouri, Montana, and South Carolina demand DirecTV renew its carriage agreement with OAN, and insist the decision to kick the conspiracy channel to the curb is "clearly viewpoint discrimination and an attempt to silence conservative voices":
Not bizarre at all. He is facing a run off for the GOP place in the next election. Like his very vocal newly discovered transphobia, Paxton is going all-in christo-facist.
Thanks for posting, I hadn't seen that. Damn.
But back to the original context, who is saying it's a sin to make your husband a sandwich???
The last not directed specifically at you. Does anyone know?
They're still talking about sandwiches after all these years? She broke the meme.
Did someone actually claim it was a sin? Or was it the whole "what counts as a sandwich" debate? (Which is far from settled, in my book!

)
It is an incoherent statement that has hopes will fly rhetorically because some people remember women not liking it when random dudes they aren't married to screamed at them to make switches pointlessly. It's just word salad with dog whistles.
Like something a drunk street preacher would be screaming about except with more ancient memes and less cardboard.
It seems like one of those made up things. I just did a quick search and all I could turn up was the right whining about how lefties and feminists don't want to make their man a sandwich, but nothing by an actual lefty or feminist saying they don't want to make a sandwich.


So, another "war on Christmas" scenario.
Definitely. Telling women to make them a sandwich was literally just some schoolyard type bullying shit and posturing on the internet with no real rootedness in any social justice position.
Because the joke is disrespectful to women it self sorts for people who like that kind of thing.
And now it's a way to connect to that idea. Since it's familiar other ideas can be associated with the branding.
It's a joke people have invented a mythology for and now it's a psalm in their deluded cult of hate being parroted by low tier "celebrities" funded by billionaire oligarchs.
Awful isn't it? Truly.
Personally, I dont like the song very much, regardless to subject matter; but I do love how such overt expressions of female sexuality makes the right wing fascists lose their collective shit.
More power to Cardi and Megan.
Best quote I ever heard about 'women making men sandwiches':
Right after sex, if your woman can still walk to the kitchen with ease, then you don't deserve a sandwich.
No one. They like to make shit up and pretend "the left" said it…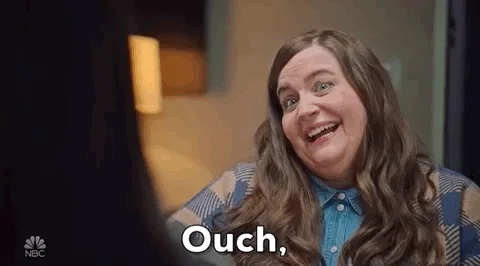 Every accusation a confession. His poor wife.
Presumably, it's sorcery, e.g.:
"Will you please make me a sandwich?"
"All right…"
[ZAP]
"…you're a sandwich"
ETA: But apparently not a sin for Candace Owens.

For sure that sounds awful…but I guess to be fair, I'm in a position where it doesn't bother me how many people's sexual needs would be "no Ben Shapiro".