Cocaine bear approves.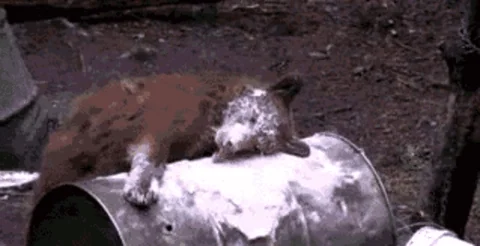 I'm doing cocaine right now!
It's the narco sub overhead that tips the scale.
Does this apply to other stimulants, like nicotine or caffeine?
Falling in love might be cheaper than coke, but rehab is definitely cheaper than a divorce.
I had a long distance romance once which would disagree. I give it a 50/50 on if cocaine would have been cheaper, but 100% definitely less destructive to my life.
So what I hear BoingBoing saying is, falling in love is also like being whipped by a terrifying demon.
I've read that chocolate releases similar endorphins. Don't know the hard science.
This topic was automatically closed after 5 days. New replies are no longer allowed.