I'm skeptical… here is a review for the book it's based on…
I feel bad for Marilyn Monroe, as she's been endlessly mythologized, largely for the male gaze, and so much of her humanity has been stripped away in the process. I'm not sure that making an NC-17 version of her life will help right that ship.
This came out a while back and looked interesting and from a feminist perspective…
She's generally known for her sex appeal, but she was a great actor with fantastic comedic timing.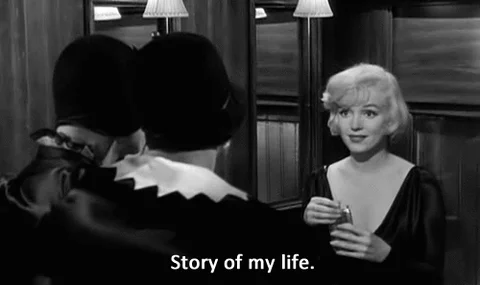 Can't bring up Marilyn without bringing up the video for Erasure's Rock Me Gently off their bestest album… it includes a wonderful drag queen (at least I think so) as Marilyn…
Fucking sensational.
This topic was automatically closed after 5 days. New replies are no longer allowed.