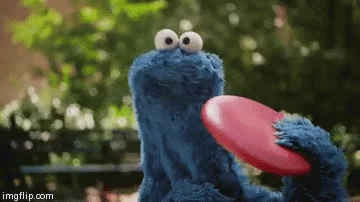 Senator trying to force Uncle Sam to share everything it knows about UFOs
US Senate Majority Leader Chuck Schumer has been pulling some strings to force the government to spill what it knows about UFOs.
[…]

if the government knew something specific about ufos, wouldn't they then be identified objects, and then well… you know… no longer ufos?
You don't have to actually watch All the President's Men to know you should follow the money .
This is what concerns me more than UFOs. The public pushes to defund the police and reduce military spending, so we get renewed interest in UFOs. It's totally a coincidence that the search for them overlaps with expensive military and security projects, right?


For some reason this made me think of something I've seen on TV shortly after the totally real secret footage of the secret alien autopsy was "found". After the usual "irrefutable proof!!!" ufologists they asked a special effects guy.
FX guy: Fake. Nicely done, but fake.
Interviewer: Do you know what an actual alien's organs would look like?
FX guy: No. But I do know what polyurethane foam looks like.