And thus began 300 years of sectarian war…
It reminds me of a scene from Saved
"I just came over here to love on you…"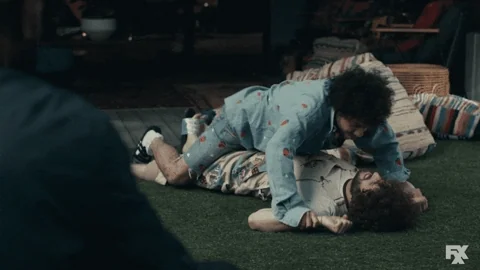 Love one another, as I have loved you?
Can't remember who said that.
That's what Jesus would do, I think…
That deal with the moneychangers in the temple? Just some light BDSM.
They didn't invite me, damn it.
"Jesus offended everyone!" Leaving aside that's not true, according to, ya know, the Bible, it's such a great excuse for Christians to be assholes. "The more people I offend, the more I'm like Jesus!"
Can't say i consider these kinds of videos a prank or joke. While i dislike religion, seeing someone start a beef for internet content is real scummy.
"Kill them all! God will know His own."
– Arnaud Almalric, Papal legate
This is a recent trend in Evangelicalism- the idea that religion is transgressive and rebellious. I think as their numbers dwindle, they are trying to spin it all as punk to claim back some sort of cultural high ground. They are…. failing.
I have noticed the whole "hey kids, being a Christian is edgy and rebellious, actually" from evangelicals. But lately I've been noticing this particular phenomenon, coming from conservative Christians, specifically as a response to criticism. It's coming from the sorts used to being seen as conservators of the status quo, the ones who got to be offended at what other people were saying. Now other people are feeling free to point out what they're saying actually is offensive, I've noticed this increasingly becomes their justification. "I'm offensive?! Well, Jesus was offensive!"
It's just an extension of the usual "but we're the one's being victimized!" bs…
Sure sure, people are offended, not because you're being a total asshole, but something something you're being persecuted for being Christian…
Seems to me that the 2nd "preacher" was in on it. A real preacher wouldn't have come over to the other guy's territory, that's one thing they know really well, don't go outside your zone or you could lose your permit. Plus they know how crazy the other street preachers are.
Ah, see, there's the problem.
Only one of those guys was a True Christian. The other one was clearly an Apostate in the eyes of the TC.
Both of 'em are Shroedinger's Preachers… they are simultaneously Saved and Going to Hell.
Yeah, it goes hand-in-hand with the evangelical notion that they're seriously persecuted, which is a core part of their identity. It also fits in with right-wing narratives about "just speaking the truth." I.e. of the "You might perceive what I'm saying as offensively racist, but actually I'm just telling it like it is." variety.
As a wise friend frequently said, "Aw, fuck those people, man."