I hope the last comment of "Let's Go!", is because the spout seems to be heading toward him and he is in the open with no visible shelter.
It's like the storm is mid-air refueling.
I was initially annoyed that the wind sound was drowning out the noise of the twister…

I like the way that our media-savvy reporter took some time to set the scene before swinging his camera to the main event.
That is the most dangerous time for any storm. One lapse of concentration, and it can be all over.
Oh heavens no, not Florida!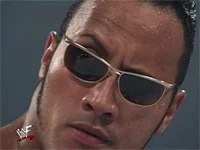 Sounds like "let's get out" to me.
[Florida Man Intensifies]
More frightening would have been 10 seconds of silence – no one saying a thing – then a deafening scream: "Run!!"
They are pretty common and usually relatively harmless. This one we saw in the Bahamas in 2015 went directly over a nearby boat and did nothing more than blow some loose objects overboard. (I'm pretty sure "I about shit my pants!" is NOT proper radio etiquette, though.)
This topic was automatically closed after 5 days. New replies are no longer allowed.