I hope she falls off her bike.
People are parasitizing the very real fear we should be having about guns and shunting all of the action into further pressing a tiny minority of… Other children. The deep feelings people have about girls team sports all of the sudden contrasted with the shallow unexamined platitudes they have about another ten or twenty five year olds having their faces splattered on the sidewalk in their home town because some one wanted to murder that day or a river of blood in the daycare… "Well it's not that common…"

What the fucking hell is wrong with people?
How to lift the veil? I just find myself dumbstruck.
Crossposted from Dee Snider and Ted Nugent back Paul Stanley's claim that gender-affirming care is a "sad and dangerous fad".
90 years ago today the Nazis burned the work of Magnus Hirschfeld that they seized at the Institut für Sexualwissenschaft.
How many Good Germans thought that the gender-affirming care there was a "sad and dangerous fad"? How many thought that both sides should be listened to, while one side (and only one) openly talked about the elimination of the other? How many thought it was a good thing that the burned books were not readable by children? How many thought that we should be sent to the early concentration camps for our own good?
How many of them didn't vote for the Nazis, but thought something had to be done?
90 years on it is all happening again, and I look at how even supportive places have individuals who would stand back and let it all happen again. Yes, they will say trans rights, but if they won't do anything when we need actions, not words, then they are allowing what happens to us.
If you tolerate this, then your children will be next…
GAAAHHHHH!!! Them again! They need to die in a fire already!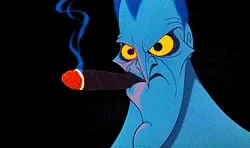 I'm sure her medical degrees and years of experience in the field serve her well here.
https://www.pcpcc.org/executive/american-academy-physician-associates-aapa
Diversity, Equity, and Inclusion
​AAPA is committed to advancing diversity, equity, and inclusion (DEI) at the organization and within the PA profession. AAPA is working to enhance the diversity of the PA profession, address health inequities among patients, and foster a staff culture that is committed to DEI. Read more.
Well, I thought maybe it was the PA equivalent of ACPeds, but no, seems legit. Maybe just poor judgement?
Probably a good list of the usual suspects:
[Catholic Medical Association]'s letter was joined by the American College of Pediatricians, the Coalition for Jewish Values Healthcare Council, the Association of American Physicians and Surgeons, the Christian Medical and Dental Associations, the Coptic Medical Association of North America, and the National Association of Catholic Nurses, USA.
I know two of those groups are crackpots, so I think it's safe to assume the rest are too.
Or someone(s) in power has an axe to grind. Or, hell, went to college with Weiss.
"A number of community members voiced concern about the policy — while some others applauded it — during a heated meeting Wednesday night that featured broader pushback toward the board, including over its recent hiring of a consultant tied to the conservative Hillsdale College in Michigan."
Pennridge is in upper Bucks County PA.
Their board has been captured by the far right.