Nikki Borge-Scott, a mother in Halton, Ontario, is throwing her daughter a gender reveal party—but not the regular, old-fashioned, binary-enforcing kind. Her eight-year-old daughter, Ella, is trans, and the party is a chance to celebrate her gender identity and new name with her family. Borge-Scott hopes that creating joyful memories of her daughter's transition will help Ella continue to see her gender as something worthy of celebration.
From a song I've been listening too a lot lately…
So now we're in the territory we've been in before
End the preparations and begin the war
The streets of this city's what we're asking for
And we'll take 'em if they're not given
Hell yeah.
I was in Nottingham for Pride last Saturday.
People still love us.
My favourite picture of the day.
It gets hard to remember that sometimes. Transphobes have such an outsized influence relative to their numbers. They may be able to pass shitty laws right now, but they are still losing the "culture war".
That picture is awesome!!!
There were tens of thousands of happy-vibing people in a huge, peaceful march and hundreds of trans flags and signs.
Love wins.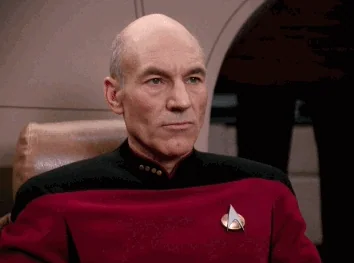 For a nominally progressive news outlet The Guardian has been a proper cesspit of transphobic bullshit lately, so I thought it was good to see one of their columnists, Zoe Williams, going against the tide.
This bit stood out:
you know who agrees with me? Tory members. The pollsters Opinium did salience research on a 500-strong sample of Conservative members, to find out which issues they were most passionate about. Trans issues, which had been posed as two separate questions (participation in sport and rights more generally), came in at 26th and 27th, in a list of 28.
Arguably too late for that, although she could still become the first transgender Bond girl who gets to be more than eye candy.
ETA: Bonus '80s pop culture:
Further edited to add: And yep, the first article covers that already. Oops. Well, this is for those who only read the headlines, or enjoy Power Station.
Got back from vaca to find we are now doing pronoun pins at work. It's a small step, but we are getting there.
Cool!
I was given one at Pride but it had a corporate logo on it so I bought this one from a young artist on a stall.
Awwww, so sad

Looks like transphobes need to invent a new talking point. /s
Just kidding, why would they let facts get in the way of their bigotry.
Anyway, here's the study.
"Facts? We don't need no stinkin' facts!" As I have said before, if it doesn't fit on a bumper sticker, it's too complex for them to consider. If it does, but conflicts with their opinions, they refuse to consider it. I would just like them to climb back under the rocks they have lived under for the last 60 years or so.
So, this is a theory that I had not heard before, but good to know it is bullshit for when I do…
AFAB makes you more "vulnerable" to trans "social contagion?" I am only sorry someone had to spend research time and dollars proving this wrong.
AFAB makes you more "vulnerable" to trans "social contagion?" I am only sorry someone had to spend research time and dollars proving this wrong.
It's a pretty common TERF talking point. They like to use it in conjunction with ROGD (rapid-onset gender dysphoria), a theory advanced by someone who asked parents of trans kids on anti-trans websites about their kids' experiences and made conclusions from that. Needless to say, it's been thoroughly discredited but somehow lumbers on regardless.