It's okay… Caitlin is willing to throw other trans people under the bus, so she's "one of the good ones"… /bitter S
Kid Dumbasarock, amirite?
We will also accept "Manchild Rock" or "Kid Schlock."
Is it better to keep all your dim witted assholes in one place? Does it prevent cross contamination?
If a Kid Rock falls in the forest; does anyone care?
One little accident could solve many problems… so, yes.
Big - little- just so long as it's appropriately sized.
Something Something site from orbit…
Kid Rock has really gone downhill since his glory days of mashing up other songs and rhyming "things" with itself. I dunno, maybe he just shouldn't have ever been famous.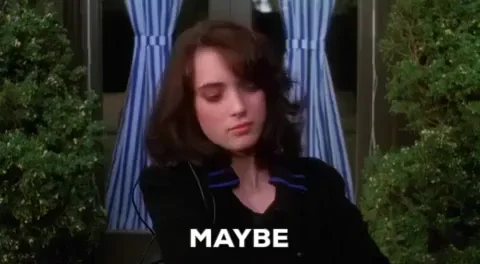 If he falls in the forest, you can't point and laugh.
Who is transphobic herself, so it still kinda makes sense?
These beverage mega corporations are very good at doing their market research. They have three choices:
Openly supporting LGBTQ people
Openly supporting homophobic/transphobic people
Staying silent
These companies don't really care about these issues one way or the other, they are simply in the business of making and selling drinks to consumers to maximize their profit. Until recently, option #3 was the obvious choice: don't get involved, people buy your beer, everyone is happy. But these companies spend a lot of money on market research, and they know exactly where the demographics of their consumer base are headed. They've determined that they will sell more beverages and make more money with option #1 than even #3. And so that's what they have done.
In today's America, where increasingly decisions seem to be made on the basis of "evil for evil's sake" even when it directly sabotages personal gain, I'm reluctantly willing to accept this as laudable. Callous self-interest and greed aren't good, but at least the nihilistic, mindless hate and destruction that drives most of the right wing seems to be limited to individuals and politicians rather than corporations… for now.
As Beau of the 5th Column pointed out, about 20% of Gen Z identify as LGBTQ+; they, along with their families, and friends and relations make up a huge market. Any corporation that shuns that market is going to take a hit. Conservatives have always had the corporations in their corner; but now, Market Forces might force that to change.
It was back in the '90's that corporations discovered the "pink dollar" and how much profit there is to be had in that market sector.
Sorry I'm late to the party but my pedant pennant got itself knotted up somehow.
I'd just like to clear up the fallacy that Kid Rock used an AR-15 style rifle to show his disdain for his former favorite mildly alcoholic beverage. Kid Rock's preferred weapon for such discourse is a Heckler & Koch MP5 submachine gun. I expect we will see it in use again once this endorsement deal is explained to him.