Thirty seven? Holy shit! That's actually super encouraging.
I was expecting that, if they ever got him on anything, it'd be some tiny lame tax thing or whatever because that's what they could prove. Basically they'd Capone him.
I know it's too early to celebrate, but 37 federal crimes… wow.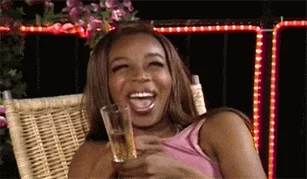 Been reading the text of the entire indictment. Several chef's kiss moments when it includes older quotes by Trump about how awful it is to expose classified information, how it was his job to protect said classified information (see paragraph 22 of indictment), etc.
E.g.: " 36. On February 16, 2017, four years before TRUMP's disclosures of classified information set forth above, TRUMP said at a press conference:
The first thing I thought of when I heard about it is, how does the press get this information that's classified? How do they do it? You know why? Because it's an illegal process, and the press should be ashamed of themselves. But more importantly, the people that gave out the information to the press should be ashamed of themselves. Really ashamed."
Need to keep reading to find more gold!
Try not to get charged in any more indictments walking across the parking lot.
Worth reposting:
I know that a lot of people just can't bring themselves to get hopeful about Trump ever getting truly punished, but this case is the strongest yet.
Trump can't deny he had the documents (he's publicly admitted he had them) or dismiss their classified markings (according to the actual law), and the fact they were moved around is on videotape, plus there is a paper trail of requests and denials, so at this point the question is who will he try to pin it all on, and will they or are they cooperating with the prosecution.
Telling some underling to take the fall, and he'll pardon them later relies on him getting elected again. I'd be surprised if anyone fell for that.
Oh come on! They could have gone for 45 just to rub it in!
I wonder if his former lawyers would still be on the hook for the classified materials because they signed a statement to the DoJ saying that they verified that Trump had handed 100% of the classified materials over, when in fact that was not true and Trump's properties were hit with a 2nd search that turned up more materials.
Some of them simultaneously!
Jesus Christ is that photo supposed to make him look innocent or sympathetic?
"Contribute today or I shoot this dog"
the fact they have him on tape talking to a reporter about the fact he knew he wasn't able to declassify the documents, and he took them anyway – ( throwing in a "this is off the record" in the middle of bragging about it all ) – is just amazing. that it was his recording is icing on the cake.
( slightly off topic, but i do wonder how and why any self-respecting journalist would have honored his throw away "off the record" comment, since it doesn't sound like it was part of the original interview parameters – and it came half way through the conversation )
I think they were trying to evoke that old war recruiting poster but failed hard. Probably because the better lighting showed how unhealthy tfg looks lately
vs