Boy, the way he just jumped from one incoherent rant to another. Masks - military occupation - Trump - Biden's wearing a mask (huh?) - Jesus - you're all going to get it! His threats made it sound like he was about to go on a shooting spree and he was blaming it on their response… if I were them, I'd be feeling pretty paranoid and on the lookout for this guy to show up again, armed. He is clearly not a safe person.
That is genuinely sad. He seems like he could be a decent person, it's just that he really believes this crap.
I love the older gentleman who responds to the Trumper's question "anyone else have something smart to say?" with "Yeah, I do, get the fuck out!" That's a true patriot.
Feels like there's another virus going around that just makes people dumb as shit.
Then it seems like he can't be a decent person.
That is the guy who claimed Putin was his father and wanted Russia to nuke us. I bet he would be a nightmare to work with.
"Hey, hand me that tool, will ya?"
"Joe Biden is an alien wearing a mask. Trump is really in power and saving us from the Nanobots they put in 5G."
"… … so can I get that tool, or not?"
Seriously though - I've seen more of his stuff - he needs an evaluation.
I wonder what his reaction would have been if one of those guys started laughing hysterically and rolling around on the floor.
He's showing you who he is right there. Believe him. His hardcore supporters LIKE Trump because Trump is an asshole who demeans everyone around him, and constantly punches down on the most vulnerable in our society. They LIKE that. That is the opposite of being a good person.
Trump nut boasts that he doesn't worship false idols. Ok.
Sounds like construction work? If you're working construction and aren't willing to obey safety guidelines, you shouldn't be working construction.
ETA: True in most jobs, but you're more likely to get yourself or others killed than in most lines of work, and if you do sloppy construction work, you can bring the whole house down on the eventual occupants.
There must be a huge intersection between Trump supporters and "guys who were bullies in school and desperately want to be able to bully others as adults"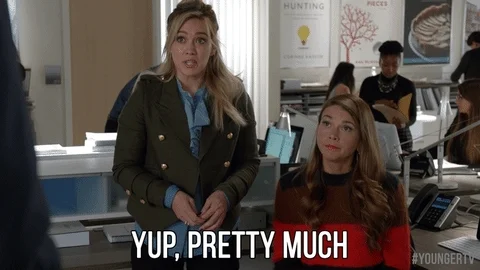 I'd wager it's a circle, in fact.
I was standing in line at the unemployment office [don't remember if it was during the Reagan or Bush I regime] one fine day, & a dude was spewing the 'gotta give taxbreaks to the rich, they create the jobs' b.s… I asked him why he was there.
He said that the company he was working for got bought out & he got laid off.
Those tax breaks were at work, but the irony was lost on him…
Yeah, I tend to think that's the only way to deal with them, as arguing with them is pointless. Does it work though? I'd watch videos of that!
"hey, buddy! this is only the application. save that shit for the interview."
Green shirt guy to the rescue!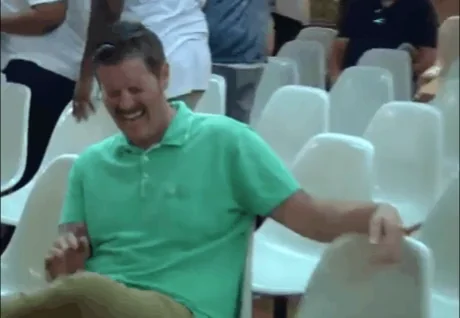 He's like a character out of Deadwood. I suppose we'll have to get used to this as we voluntarily recreate the material conditions of the 19th century.