In other news, water is wet and the sky is up. And yet, the right wing will not acknowledge the cause and effect of their peddling of lies leading to the deaths of their citizens.

SO not news. SO predictable, if not inevitable. Trump's Cult members are showing their blind devotion to The Dear Leader by gleefully sacrificing their LIVES, and the lives of their families, to him. Trumpism is a pandemic disease unto itself.
It's as if there is a free life saving vaccine that was turned into a political litmus test by a death cult.
Looking at it on a county-by-county basis is a much better way to assess the safety of your particular location than the state as a whole. This chart on NPR is useful.
It's almost like the virus is infecting unvaccinated people regardless what their elected leaders say… strange. /s
Are they already reporting that covid is a liberal weapon and the government is using it to target Republican voters or do we have to wait a few more days?
a. O'Rly?
b. Not helping.
I noticed only one "substantial" in Florida and Arkansas, but then I saw Mississippi Louisiana.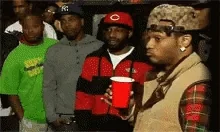 ? "High" is worse than "substantial" on that map. Both FL and AR are worse than MS, but LA is the very worst with every single county in the state being in the "high" category. MS actually has one lone county in the "low" category.
They have to get their narrative threads sorted, especially if they're going to let go of the old story that this pandemic is a hoax. Rand Paul and others are already working on the "Fauci paid the Chinese lab to bioengineer Covid-19" story. Once that's been internalised by the Know-Nothings, the next step will be for Tucker Carlson to start JAQing off about whether this coronavirus was custom-designed to target white people to further the (((elites'))) goal of accelerating the "Great Replacement".
Anyone stupid, ignorant, and/or racist enough to have voted for America's most prominent public grifter in 2016 and 2020 will eat it up.
I got Mississippi and Louisiana juxtaposed.

I've been to both, and that is very understandable. Also Arkansas. Outside of major cities, they are wallowing in poverty, ignorance, and Trump Flags.
Are we seeing the rise of the Flu Klux Klan?
I wonder to what degree the tourists in Nevada are Trump voters. Is the relatively high position that Nevada has on that list do to the state being saddled with an industry that caters to people that are likely to be anti-vax from other states?
It's ok, I suck at geography too. Although it's helpful that LA is shaped like a giant "L" as a reminder.
But I should know. Two of my brothers live there.
Vermont is just sitting there and saying:
"Yeah, we've got what you all could have had, if you hadn't made a bunch of stupid decisions."
"And our covid rates are quite low as well."
Blue states remain significantly safer than red states. The worst seven states are all contiguous and represent a large fraction of the former confederacy.
This statement is true in so many contexts.