It's curious how freedom-loving rugged individualists turn out to be authoritarian followers.
/s
So, looks like he will get to keep his SS detail when they send him up. Who will ghost write Trump's Kampf?
I'll put good money down that said agent or agents are serving in trump's personal detail right now.
Libertarian Darwinism: The desire for freedom from (taxes, regulation, accountability) inevitably evolves into desire for freedom to (interfere with the freedom, autonomy, equality, and vital signs of others).
some of those that work forces are the same that burn crosses
Even if the civil service rules prevent the firing of every member of the Secret Service (which should have already happened), there is nothing stopping the administration from re-assigning every one of the current bunch to a permanent post in Northern Alaska or Death Valley.
These assholes are getting caught with hookers, or hanging with insurrectionists and gun humpers, or secretly destroying ALL of their text messages, and they are making it abundantly clear that they are untrustworthy to be in a position of power.
Time to get new ones, and screen their social media posts first.
Does a former POTUS get to select their own Secret Service detail?
I assumed that they are assigned to the detail by Secret Service without much input from their charge. Perhaps moving an agent to an outer circle if the ex-POTUS doesn't like their cologne.
But it's got to be dozens of agents in shifts around the clock, right? Surely* TFG can't hand pick his babysitters.
And when I say "surely", I mean "I don't have any idea."
Agents are assigned but he can ask that specific ones to be removed and replaced.
He knows who is with him and who is not and he has probably has ended up with a detail that is loyal to him regardless of POTUS status. I've read somewhere that many of the guys that were with him on Jan 06 are still with him.
So much this. That whole org is clearly a cesspit dumpster fire. Nuke it from orbit, it's the only way to be sure.
"secretly destroying ALL of their text messages"
Gee, I seem to remember the "official" word being something like, "We just gave everybody NEW PHONES that day or so, we didn't actively delete anything."
No, Sir. Nothing to see here, now move along, Citizen.
Remember that the Nazi "SS" originally started out as Hitler's personal bodyguard (Schutzstaffel = "protection echelon").
… only if they're any good at managing people and telling them what to do
… maybe not the guy who wouldn't drive him to the Capitol though

Maybe they can all go to jail with him.
I'm really curious to know what would have happened if turnip HAD made it to the capitol that day.
be thankful we only live in the second worst timeline. our neighbor reality isn't a fun place to vacation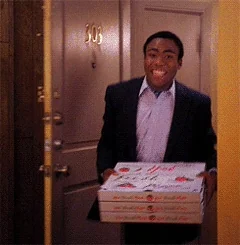 I'm getting strong, "Hiring Hells Angels as security at Altamont" vibes.

This topic was automatically closed after 5 days. New replies are no longer allowed.