I wondered if this was what really happened yesterday. First it started with the login prompt, but later in the day evolved to the "there was a problem, retry" screen instead. I don't have the technical knowledge to have explained it beyond "something broke that they can't fix, so they're lying about it."
Also: Haha!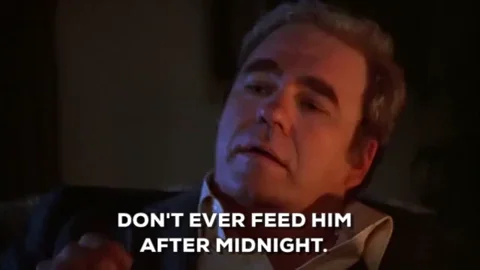 To be honest, I believe this was Elon asking "How can we get people who lurk - rather than people who post - to pay $8 just to read Twitter? Following widely distributed links directly into a paywall would be pretty damned annoying. Maybe they'd pay just to avoid that? After all, our content is priceless!"
I've read a few articles and comments where people suggested that yesterday being the start of the third quarter led to one or more of the contracts Twitter had with other companies ending (due to that being their natural term, or due to Musk refusing to pay for goods and/or services) and that those companies ceasing to provide their services to Twitter are to blame (or at least are contributing factors) for some of Twitter's most recent woes.
AIUI, their contract with Google Cloud ended, again AIUI because World's Smartest Man didn't want to pay his bills.
(Seriously, Musk is more and more looking like a richer, younger, somewhat more tech-savvy Donald Trump.)
I've actually seen a self-imposed DDoS happen before. One time our university web design team rolled out a new site, and shortly afterward the load on our web server started to skyrocket. It wasn't quite a complete denial-of-service, but isnce at the time the web server lived on a big mainframe-style Sun system that handled a lot of other things, the load was still a problem. What we saw was that random clients all over the Internet were repeatedly fetching three objects off the server as fast as they could. Eventually this got tracked down to a Flash object that was part of the new design that would misbehave if left running too long in a client's browser.
It also doesn't seem like a coincidence that the Google Cloud contract was up for renewal on July 1st. The one Elno wasn't paying for the longest time. I'm guessing, whatever happened, that the new contract (if there even is one) isn't for services as… robust as the old one.
I just realized that, thanks to Elon Musk, I now, upon occasion, think in emojis for the first time ever. Specifically, whenever I think of Elon Musk, the emojis for "clown" and "poop" immediately leap into my head. [This is 100% true.]
Seems like a confluence of inept attempts to save money coupled with inept responses to the inevitable failures caused by the inept attempts to save money. It's the old Simpsons "Sideshow Bob stepping on rakes" bit, if each rake then caused a bunch of other rakes to jump up and hit him in the head.
When they track it down, they'll probably find a C-rank bug fix action item assigned 6 months ago to someone who was fired 5.9 months ago.(C-rank because it would need some pretty damned unlikely circumstances to happen.)
Either that, or someone checked it in as a going-out-the-door present.
So it's starting to kinda look like my dumb little theory yesterday about traffic spikes effing with the site might have some legs (i'm gonna keep an eye out to see if it goes to shit again at around 8pm to most likely 9pm eastern tonight to confirm that dumb theory or not). Making a bad situation worse combined with the site's self inflicted wounds
May God have mercy on Twitter staffers if Taylor Swift's new album leaks in the next few days

Midjourney really is the perfect medium to illustrate the "Decline and Fall of the Muskovite Empire."
If elon had more sense he would use twitter to train his own generative intelligences
Microsoft had tried that with a chatbot and it turned into a Nazi before the day was over.