If this MFer was alive in 1940 he'd be editing together film clips of German officers enjoying a cup of coffee at a Parisian Cafe.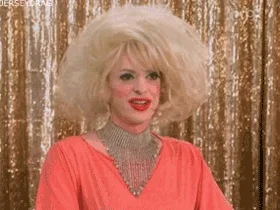 Seen on Fark:
Swanson and his ilk know exactly what they're hearkening back to when they shout "America First". The Murdochs should be asked in every interview about their subsidising a fascist pundit.
He'll just do what he did with regards to the Dominion lawsuit, which is claim that the "news" part of fox is not the same as the commentary part… It's always been a bullshit idea, but he feels it gives him plausible deniability.
It won't change until there are consequences for HIM directly. Plus, he's on board with a fascist society, despite what he says…
That known Proud Boy we saw smashing a window with a stolen police riot shield? Didn't happen.
The guy bragging about stealing Pelosi's mail? Didn't happen.
Of the roughly 1000 people charged about half just plead guilty, which is what any decent defense attorney would tell them is their best option when they're on video pepper spraying a cop, or on social media making plans to bring weapons and body armor.
Seriously, I have seen so many clips followed by "Jan. 6 Committee should be in jail!" or some such - and it's fucking sickening.
Seriously - they are in court RIGHT NOW saying they maybe should have "reeled in the whole 'Trump won' thing". This right here is showing they have zero regrets. They are still carrying water for Trump (or at least allowing Tucker to do it) even while pivoting to DeSantis.
If I was a lawyer for Dominion, I would be presenting this shit as evidence that they are still perpetuating the Big Lie, that Trump won and the insurrection was both no big deal and justified. It shows their intent then and now.
Seriously, these right wingers are being spoon fed propaganda and completely ignoring all of the other evidence. It's like showing footage of a bank robber going into the bank after someone opened the door for him and he walked around for a minute before holding the place up and claiming "Does this look like a bank robber do you? We can't say what all he did in the bank, but this looks like a normal guy just visiting a bank like millions of people do every day."
And that ignorance is deeply willful. They WANT an excuse to build a one-party, theocratic state… that's the goal…
It's completely puzzling that today isn't Back The Blue/Support Our Troops day. I can't imagine why.
i mean, yes. sure the right wants only far right straight white cis men to hold power or have any leagal rights.
but look at the left: they want to support democracy, rein in the excesses of capitalism, and establish a fair and equitable system regardless of race, creed, sexual orientation, or gender.
can't you see both sides are to blame here? /s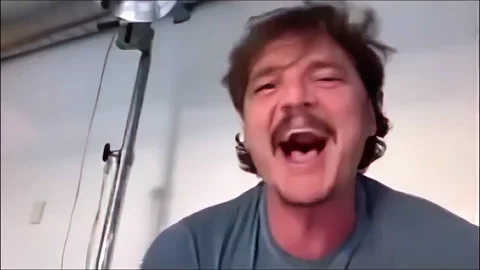 Man, that kid does not look happy.
Even GQPers, although maybe not the majority, can't stomach Carlson's bullshit.
Saying the January 6th capitol riot was "mostly peaceful" is like saying Abraham Lincoln's night at the theater was "mostly nonfatal".

Appreciate the strength involved in my not posting a particular clip from The Great Escape. Oh, those rambunctious French Resistance fighters! Such rascals!
This topic was automatically closed after 5 days. New replies are no longer allowed.