There'll be another Tory lickspittle in a suit in short order but in the meantime…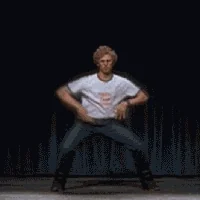 the home secretary, Priti Patel, criticised the "terrible" behaviour directed at a "remarkable public servant" who is one of the most senior government officials
It's easy to become cynical and inured to it and say "glib sociopathic hypocrisy" is absolutely all you can expect from this Tory cabinet. But Patel really is next level.
I feel bad for Chris Whitty though, someone who is just trying to do his damn job but can't even seem to buy lunch in peace without getting harassed by covidiots.
Of course, that was in another thread. I just couldn't resist a swipe at Patel, who has been found to bully civil servants working for her in the Home Office (home of the biggest bastard in the ruling party traditionally).
We get to expect that kind of pious hypocrisy from American Republicans, Irish Fine Gaelers, English Tories and all right wing parties too long in power. But she is quite special.
How could one ever resist a swipe at Patel? I didn't think anyone could out-cruel the cruelty of May's Home Office but she's very much a "hold my beer" kind of person in that regard.
It's a relief, but it is not the victory Starmer and Mandelson are portraying it as. A 323 vote win in what was a Labour safe seat in 2017 is not a victory.
When I lived in Yorkshire Batley and Spen had a Tory MP. Mike Wood and Jo Cox were exceptional leaders so did fairly well, but I think it is historically a politically mixed district. The biggest threat to Labour's win this time seems to have been the ubiquitous George Galloway, about whom I won't say more lest he sue me.
As much as it sticks in the craw to defend Michael Gove, he is actually Scottish, so this isn't quite as egregious as it might at first appear.
What I mean and what I'm willing to say, when it comes to people who tend to sue their critics, might well be two different things.
When there was a Tory MP there the elections were close, but when Labour got elected there was a distance (5-10%) that didn't look like it was going to change until this election
I can criticise the Worker's Party (a front of the CPGB-ML) without mentioning George. Joti Brar's transphobia isn't a secret, it is something she is proud of. Maybe I should be grateful, without that bigotry being out in the open they might have taken enough votes from the disaffected Labour libertarian-left to hand victory to the Tories, or just encouraged enough of them to stay at home.
Going on a tangent, from my research Jo Cox and Tracy Brabin have been trans supportive, and from what I have seen I expect that Kim Leadbeater will be no different. It is a myth that trans people can not be Northern English working class people, but one that is commonly promoted by the likes of the Worker's Party, that comes straight from the homophobic beliefs of Stalin.
So UK police can just stop and search you for no reason at all now? Protests of basically any kind are illegal?
The actual law around creating a public disturbance hasn't really changed, but the way it's being presented feels like it's intended to produce a chilling effect on protest ( and posture towards Tory voters)
Apropos to the crime bill is the online safety bill for our non-meat space and it is giving me brow-sweating flashbacks to the Investigatory Powers Act which sailed through parliament with few amendments. This makes for equally grim reading.
You may have National Guard units used as private militias for the oil industry in America, meanwhile the Met police is happy to do the same for Murdoch
Note also how long it took them to breach that door. Competence this ain't.
Britain failed it's people again.
The Fascists just want cannon fodder, and people on the autistic spectrum can be manipulated into becoming that.
There seem to be a lot of autistic spectrum people becoming anarchists too. At least with us we start talking to them about mutual aid and try to stop them become insurrectionists (obviously a bad idea) or pure egoists (Ayn Rand, but more left wing isn't really an improvement). The cops and government don't care about the difference, but I am sure that other people will.
Can I just slightly derail this and say how strange it is that UK media often writes in the future tense based on being briefed about upcoming speeches and press conferences. I don't know that from any other country's media and it always makes me slightly queasy because it implies a certain chumminess between journalists and the people they write about. Not so much in this case but certainly where government communications are concerned.