Kinda surprised that Eschaton embeds (Musk's) tweets, instead of using screen snips.
Sometimes you want to amplify the voices of people making those statements in their tweets. Particularly disadvantaged voices. And sometimes those tweets include media intrinsic to the message that needs distribution.
Okay. Sometimes.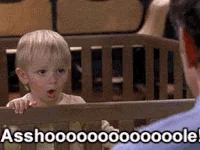 Jesus. Telling Scotland you have less than zero respect for their sovereignty doesn't sound like a sound strategy.
He's campaigning for the bigot vote…
When England was the 'ore of the world
Keir was her madam
Historically, Labour doesn't do well without the Scottish vote, or the union vote, or the LGBTQIA+ vote. If Labour win the next election it needs to be recognised that the Tories did all of the hard work.
I really don't get what Starmar is thinking here…
In my eyes he's nothing but a Tory occupying the Labour Party…
Things make a lot more sense then IMHO.
Someone needs to sit Starmer down to watch the dramatisation of the Brexit vote where Cummings divides the population in to 3: those who'll vote for us regardless (ignore), vote for the opposition regardless (ignore), could be persuaded to vote for us (focus here).
If he treats the far right Tories as swing voters, he loses. Or at least, he wins because the Tories elected someone who lost to a lettuce.
This is one reason I'm encouraging folks to sign official parly petitions. Since you give your constituency they can see what issues are important in swing seats.
Between my aging eyes and American upbringing, I sometimes read "sack" as "suck". Strangely the headlines still make sense. This one works too:
He's acting like it is 1997 and he is Tony Blair. He seems to have more in common with John Major's moralising policies though.
The big problem is he's treating millennials as 20 year old unreliable voters, not 30-40 year olds who are getting fucked by capitalism and care about trans rights. He is the anti Millennial/Gen Z candidate, right at the time when we are becoming politically active in large numbers.
We are seeing the results of that in Scotland, where Labour are heading towards where the Tories were 20 years ago. I don't know what is going to happen in England and Wales, maybe the Green Party's infuriating bothsiderism is as good as we will get.
Yes. He thinks he's 1997 Blair, but he's missed the target by a country mile.
Nobody believes that things can only get better any more.
That… actually explains a lot about modern politics, doesn't it? Just that mind set alone accounts for a whole host of shit…
And I do think there are people who are looking to improve shit and make it better, but they are really being drowned out by the voices of negativity and maintaining the status quo…
I know it's a glib one liner but back then in the aftermath of the reasonably recent collapse of the authoritarian communist states in Europe the notion that the enlightenment and liberal democracy was sweeping all before it was common. Here (in Ireland) we had just seen a start to the liberalisation and "modernisation" of old repressive laws and systems. Those of us on the left didn't feel that this was either inevitable nor that it didn't deserve interrogation rather than uncritical cheerleading. With all the ups and downs since there has been a feeling that women's rights, gender and sexual rights and equality, and even to some extent racism have been or were being recognised. Sure workers rights were eroded and the welfare state was being undermined but in the global north, it was possible for a large portion of society to see progress. Even if not quite in the heroic mode of a suprematist poster.
The wheels came off, particularly during the invasion of Iraq (I never saw Islamic fundamentalism as a serious threat to the west- what the white/west/north did in response on the other hand was and is) and then later with the realisation fascist populists fed on the underlying discontent in the US and UK to electoral success.
I think my Da was a bit broken by this realisation that things weren't necessarily getting better when he died nearly two years ago.
Oh yeah, for sure… The end of history and all that… Fukuyama has walked that shit back, too.
I think the problem is when we see progress as inevitable, as opposed to something that people made happen. All the major changes we've seen since the end of the Second World War was because people put in the time an effort… I think probably too many of us see that as just "the way things are" rather than as something that people shaped by their actions. And for me, this is why we need good, solid historical education - so people can understand that nothing is inevitable, neither progress nor regress. the more we understand that people (ordinary people) make change and the ways in which they did it, the more we can make similar choices. The thing is, the fascists DO understand that (as much as they like to harp on about destiny, and all that rot). They are actively trying to bring about the world that they want to see (or that they think they want to see). It seems that it's those of us on the left who are suffering from a kind of nihilistic paralysis lately.
I think about that for anyone who died at particular points in time where things looked grim… how they maybe they went out in despair…