Thank goodness there was a middle-aged white man around to explain how women and girls are impacted by sexual violence.

You see, the only 'legitimate' rape is when a masked stranger covers your mouth with his hand so you can't scream.
(That's as close as I can get to understanding the 'logic'.)
Christopher as he gave an emotional speech linking the the trauma of sexual assault to mask-wearing.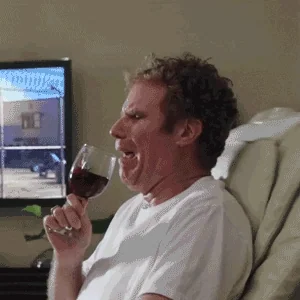 Welcome to Klickitat County!
Privilege much?
This is not so much a comment on the tyranny of mask-wearing as it is how trivial he considers rape to be.
That's what you get for making selection of LEO leadership a popularity contest instead of a proper assessment of qualifications and past performance. I know no method is perfect but hiring the top of both the law enforcement and the prosecution pyramid on the basis of how tough or how big an asshole they can be for a 4-year span just fails my personal logic test.
This community really like their signs. When I went to the new website I was greeted with 3 pop ups including one simply saying welcome to the site

Then all the objection to the sign revolved around how it makes the town look like it has drug issues. Rather than the tangential effect of making people with drug use infractions feel unsafe from the Sheriff if they don't move out of the town.
Just remember that this guy was elected for their position
That county is southeast of seattle on the boarder to Oregon. It's very rural and white and Trump won the election there. They are the folks you'd think they were.
Klickitat sounds like a really down-market eBay.
I reject even a minor besmirchment of the name Klikitat!
Ok, she lives on Klikitat St in Portland… but Ramona for Commissioner!
My best guess: he was basing his statement on how he would do it…
alas the "just shut-up" missive is quite slow to arrive in any even slightly rural county; and in a decidedly non-liberal zone even more so

by the bye, no giggling at
Klickitat
or
Humptulips
as they're both dubious transliterations of Indigenous Peoples tribal names [insert non-serious finger-wag emoji]
It's interesting how all sorts of positions are getting framed as being against sexual assault these days. Anti-trans bigots framing themselves as being against rape (and thus anyone who disagrees with them therefore must be pro- rape, and attacked as such), children being asked to wear masks is about child trafficking and abuse, etc. So this fits right in. It turns a non sequitur into the moral high ground.
in general i think it's more helpful to tell people what to do, rather than what not to do. for instance, instead of "shut up" - look, listen, learn… even feel or empathize.
it needs ultimately to be more than that of course (ie dismantle the patriarchy posthaste) but giving people active things to do rather than saying "don't do anything" can be motivating
( all in the same of vein of "be anti-racist" rather than just "don't be racist" )
also: is it my imagination or is that dude wearing a skull mask to a city council meeting? now that, sir, is tré classy
With any luck, it will be a one-term commissioner.
OTOH…
Fsker will probably be elected State Senator; I would bet he isn't vaccinated, so, maybe Nature will take its course before that happens.
EDIT: tyop
He must have been wearing them wrong… Like, down there…
Which always puts me in mind of this:
"The ethical dwarf, posturing on the moral high ground, presents a ludicrous spectacle "