That was a wild game last night. And then this happened. I'm a Padres fan, so a little biased, but this was a very enjoyable NLDS game.
BTW, Hader is the first Padre player to throw a postseason save of more than one inning since…
Goose Gossage.
Poor baby. It looks like they were exhausted.
So what did the teams have to eat that night?
…I'm only asking…
Good thing Randy Johnson wasn't pitching.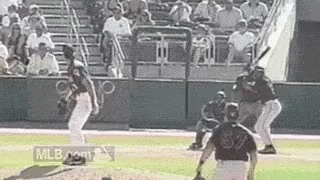 I feel kinda bad for that bird. It was obvious something was wrong with her. Hope they took care of her (ie, not having her for post-game snacks!).
This topic was automatically closed after 5 days. New replies are no longer allowed.