"can someone add yackety sax to the video of the woman struggling to catch up to the stoller and slipping?"
I really hope nobody does, though it's likely already happened. The baby is safe but I can't imagine the level of helplessness and terror that woman felt as her body wouldn't do what she was asking of it. It'd be like a waking nightmare.
The man who came to help her deserves some applause as well.
The poor woman
Also… Battleship Potemkin!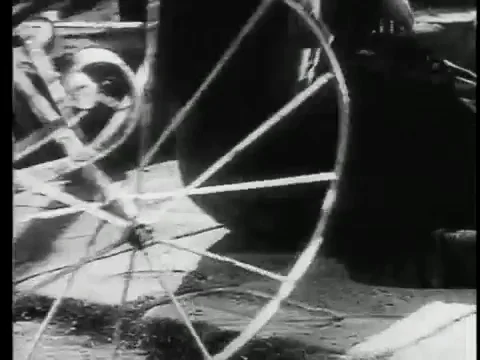 Exactly this. Horrifying.
Ah you beat me too it!
I saw some clips of this movie on PBS and it burned into my memory (both too young at the time and had zero context as to WTF was going on.)
Many years later I finally figured out what the clips were from via Stick Figure Theater on Liquid Television.
I hope Applebee's steps up and gives this man an opportunity.
Liquid Television was a national treasure.
God, that's hard to watch. It looks like her first fall really injured her and her body just wouldn't work for her. Truly nightmare stuff.
That video made my day. I almost didn't watch it, it seemed like there was going to be a horrific ending…But then!.
Which video? The one with the headline about the stroller being stopped, or the one where a formerly homeless man is offered five opportunities to re-enter the for-shit economy?
The one with "The Untouchables" vibe.
This topic was automatically closed after 5 days. New replies are no longer allowed.