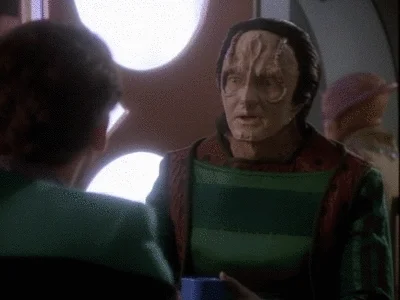 There's some damn weird sh*! going on in there.
Worst explanation of an extramarital affair ever.
Is her husband microdosing, screwed up the dosage, and she took it by mistake?
Strong cheese on the menu?
I'm telling you, this kind of vision is more than even a few tabs of LSD.
All this to hide her "only fans" addiction, Girl just be who you are.
It sounds reminiscent of Capgras delusion, per WebMD: "a rare condition in which someone believes that their loved ones or others they know have been replaced with doubles or imposters." Any psychiatrists out there who can weigh in?
If only it were actually Xerxes, there are a lot of historical details he could have helped explain.
I thought the shape shifting alien lizards were gay.
Yeah, either she's having Ambien dreams or she thought her LSD tabs were Alka-Seltzers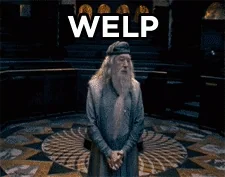 That is a Great Delusion. I wonder where I could get a video? Or thirteen(!) ?
"And he had little creatures with him this time…" she says. "They looked like gargoyles."
Ummm. Apparently variations on this happen to her regularly…
Sometimes it seems like grifting for a living might be hard work but then you see that people like this are able to make a living.
I used to listen/watch to televangelist radio/tv shows a bit, out of perverse curiosity. This isn't some aberration - this kind of insane shit pops up all the time. I still can't get over the fact that people actually listen to this and instead of thinking, "These people aren't connected to reality, I don't want to be associated with this shit" and recoiling in utter horror, they think "Oh Jesus, save me from the horny, foreign, shape-shifting lizards!" instead.
Honestly, I'm going to go with "dream." This is totally dream logic - her husband splits into two people, but one of them is not really her husband, then shifts identity and appearance while she and this intruder exist in their own little bubble of reality, and sex is involved. These kinds of believers seem literally incapable of distinguishing their dreams from reality. I've heard more than one story told by a televangelist that went something like, "I was asleep in my bed, but then the bed started flying around the room and the room was full of demons, and then we all went down into Hell and then eventually I was returned to my bed." and somehow it never occurs to them that they were dreaming, even though they were completely aware they were asleep at the start of these "events."
Especially why he's targeting an evangelist when Jesus popped up centuries after Xerxes' death…

Or when he learned English.