"Sir, there's a Winston Smith on line 3, he has a photo of executed Party leaders Jones, Aaronson, and Rutherford he needs to show you."
He's not the first GOP member/supporter to focus solely on the few photos/videos of people walking calmly through the capitol to try to pretend like that was the only thing that happened that day. It's a super disingenuous ploy being used by total idiots to play to their equally idiotic base.
He's right!
I shit on the walls everywhere I visit.
I can't imagine that I'm the only one.
"5 people died including a police officer. And today you're honoring police officers. Do you stand by your statement?"
"You're taking me out of context guys."
"Please explain the context"
\sneers, walks away
Truly the peak of conservative political philosophy.
You know, they're not, they're not sending us the best. They're sending murderers, insurrectionists, liars. And some, I assume, are good people. I can only assume though. I've never seen a good republican in real life
See body cam footage from the cop they beat up.
This may actually cause cops to like body cams
Republicans have been proudly denying reality for decades now. It makes perfect sense that they'd take this "never happened" approach to the insurrection.
I'm going to point out something interesting that I've not seen seen mentioned so far, tell me if I'm way off base though.
I know politicians like having the floor and get some speaking time, but keep in mind, what they say goes into official government Hansard records. For good and bad - but these Big Lie types, there's something deeper going on.
Qnon: "Hey, did you know the election was stolen in 2020? And here are actual documents from the Federal Government with testimony from Andrew Clyde. He wouldn't have been allowed to say it if it weren't true. Again, official stamped unaltered official government record."
Forget about the whole "if enough people say it, it becomes true". If enough of these declarations and statements are put into enough government records (at all levels, town/city/RM/province/state), it isn't just low-level noise. There becomes a pretty vast amount of misinformation that will live into the future kept at great taxpayer expense.
There is value to saying the shit they say in the settings they say it. All fuel for a fire that has yet to be set.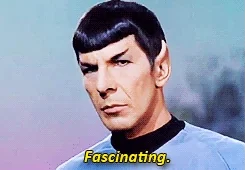 interesting take on this precarious barrage of untruth, mis- and dis- information (lying) on public record. something I had not considered, yet fully fear you may be correct in that this is underpinning a grand rewrite of our current history to dull the already delivered blow and come back with a curb stomp to truth to the detriment of democracy itself.
"you will never find a more wretched hive of scum and villainy. we must be cautious."
Used to be we'd tar and feather these kinds of malicious liars.
And now it becomes clear why American tourists have a bad reputation!
"Every record has been destroyed or falsified, every book rewritten, every picture has been repainted, every statue and street building has been renamed, every date has been altered. History has stopped."
"And if all others accepted the lie which the Party imposed—if all records told the same tale—then the lie passed into history and became truth. 'Who controls the past' ran the Party slogan, 'controls the future: who controls the present controls the past.'"
-1984 (both)
Oh, I get it. Like the video, it helps to take off your glasses.

When I visited the capital a few years ago, I used the urinal in the restroom. I'm so stupid!