An eye opening clip, thanks. This is a case study of an older powerful white man who is used to being able to show up under-prepared to hearings like this. Whereas Stacy Abrams has never been able to do that and so she shows up over-prepared and it pays off big time.
Good, because there'll be a test on it later.
"List the specific provisions that you object to".
"Why are you boring me by listing all these specific provisions?"
JK: "Just give me a list…"
SA: [several facts]
JK (interrupting): "OK, what else?"
SA: [more facts]
JK (interrupting again): "Uh huh… What else?"
SA [more fa…]
JK (interrupting yet again): "OK, I get the idea."
Trumpublicans are getting desperate!
Stacey Abrams is a National Treasure, and BTW, she was just nominated for a Nobel Peace Prize today.
P.S. That old fart Kennedy needs to retire to right-wing-whitey-ville, like yesterday. Way past his expiration date…
Thank you for listening to my Ted Talk.
I think the audio was fine…I think the cognitive power of the listener was at issue.
He seems a bit slow on the uptake. Maybe he should leave the lawmaking to smarter people like Stacey Abrams, and try a different career that doesn't require so much listening and thinking.
That was like when a cat keeps bugging you to pet it and then bites you at the exact millisecond it's had enough.
I usually find petting a cat more pleasant than dealing with a politician. Politicians can bite without warning, whereas a cat will generally send signals.
The problem with the debate over this bill is that Republicans don't understand or accept how the things she's listing impact poor and minority voters overwhelmingly.
Nor do they acknowledge that making it harder to voter under the guise of stopping voter fraud is a faulty argument since Georgia's own audits found virtually no voter fraud of consequence.
I'm stating the obvious here, but that's the problem with the GOP now, they deny reality and play up fantasy, and that dissonance is what's destroying Democracy and good governance.
No, they know that that's exactly what they do, they're just playing stupid.
Welcome to a reality of trying to be taken seriously while being black.
Welcome to a reality of trying to be taken seriously while being a woman.
And welcome to the even more challenging reality of trying to be taken seriously while being a black woman.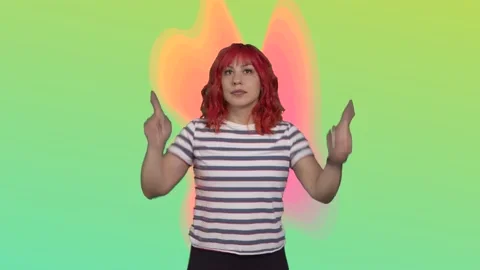 I've said it before and will say it again: Stacey Abrams for head of the Democratic National Committee. What a powerhouse.
Too old. Can't function outside of his comfort zone. Hates it when things change (society advances).
I'm caring for a neighbor's cat this week while they're away.
Bengal. Street rescue. Male.
So I've kinda got to watch out a bit around him. He will rub on me, but only to a point.
I find no fault in your comment…