I remember doing that as a kid up in Maine. We'd get some pretty nice drifts of snow after big storms and you could lose yourself in them.
Now? Now I'm with @Melizmatic when she says "Brrrr!" The kids can go bury themselves while I stay warmly inside with some coffee or hot cocoa.
Even as a kid, I don't recall intentionally diving into deep drifts; only on accident, because snow melting in between one's layers of clothing is uncomfortable a/f.
I remember the big Christmas blizzard of '82 where the snow drifts were so tall we were jumping off the 2nd story balcony into them. I built a snow fort in the front yard that I don't think fully melted until March.
Ah to be young again!
Lake Effect snow FTW. We generally had at least 1 storm that dumped drifts (not lay-flat snow) like this right before Lake Erie froze over around the shore, as cold air from Canada picked up moisture then evacuated its bowels all over the shore up to 40 mi. inland. There's also the traditional early April blizzard, which may put paid to N. Ohio's hopes of seeing the 2024 solar eclipse.
Did he get a snow shovel for Christmas?
That was a fun year. We had a flood control ditch only one property away from our house, and we'd jump off the bridge into the snowdrifts.
Tree wells, sometimes called snow wells, are a real and dangerous thing.
Be safe out there!
In 82 I was still a smoker and ran out during the height of that blizzard.
It was a two-mile walk to the local K-Mart for a carton.
It was also very cold.
That, my friend, is true addiction.
I never met a junkie who would walk two miles in cold and snow for a fix.
All they found was a note from the ice trolls:
"Thank you for your offering, we will consider ending winter if you send us a matched set and a badminton set for them to play for our amusement." - Grtok The Chill
Not so much the cold as the claustrophobia that would do me in.
I did this in Snowmass, CO. Was amazing, had to go do it a few more times.
Or an avalanche airbag?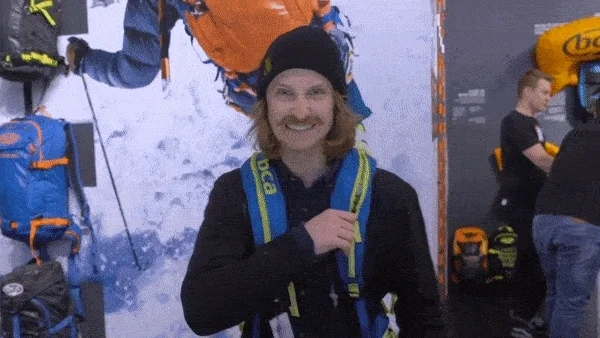 I've delighted in deep snow as a child, but never above one's head.
How do you get out?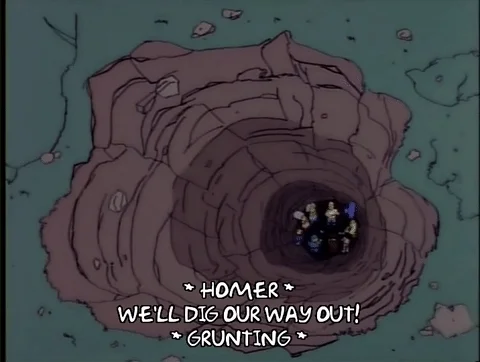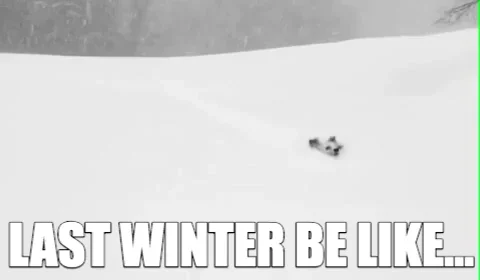 Suffocation is the bigger risk, you can't breathe when buried under snow.