The life action version of untitle goose game is kind of out-of-control…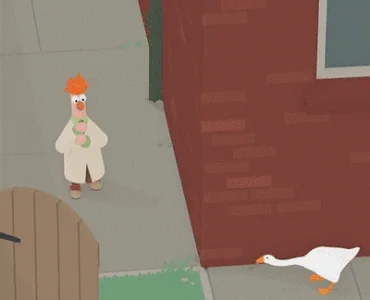 I've long joked that if I invented a form of Kung Fu, it would be named after the goose.
"You want her? Here - TAKE HER!"
If it doesn't have a rendered simulation, it's not really Taiwanese news.
Boot to the head
Nahyah
Boot to the head
Nahhyahh
BOOT TO THE HEAD
This topic was automatically closed after 5 days. New replies are no longer allowed.