Wait, were communist countries like the Soviet Union famous for having no drink driving?
TIL. I was under quite the opposite impression from my reading of Soviet literature and film.
But MUH fre3d0mzzzzz!!! /s
Only Commies limit freedoms with sensible Health & Safety policies!
If only they did! But it doesn't sound so good to say "pretty soon we'll be a mildly social democratic country with a low murder rate, less crime, fewer people in prison, fewer road deaths, and free healthcare for all. And there will be no way back from that tyranny".
Obviously for the Chicago School/Austrians collective labour bargaining and free healthcare are tyranny and serfdom but throwing your political opponents out of helicopters into the ocean or desert after abducting them with no due process at night is rampaging freedom.
I wonder how long those two kept their licenses after this filming?

This should be accepted as an allegory on masking/vaccinations and the 2020s should it not? ("yeah but those later antisocial diatribes called the sane safety efforts fascist not communist")
So it's communist to not be able to at least (!) be able to drink 1-2 beers while you drive home from work? I'm guessing this gentleman doesn't have a PHD in political science?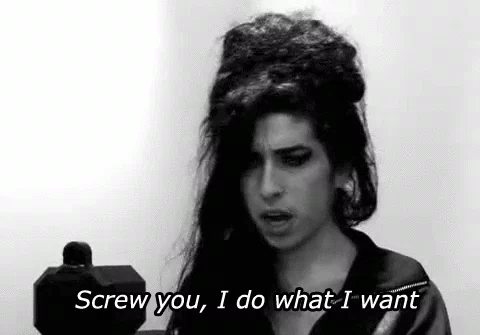 If you lived in the middle of nowhere, with nobody else on the roads or even walking on the side of the road, then I can see how it wouldn't be an issue. You want to take your own life in your hands, go ahead. "Freedom."
But if I have to share the road with you then no effin way.
A lot of the laws people decry as "communist" are really about keeping society from sliding into total chaos.
I realise that's a typo but it still makes me laugh to think this dude is cramming into his anti-Communist rant the idea that real 'Muricans can only choose from two beers - guessing Bud or Miller?
Yeah, I remember these types of stories, especially around the seat belt law changes. Which is why I just can't take fucking conservatives seriously every time they belly ache about laws that protect public health and safety as "communist!"
Before they made it illegal in Montana, I gave it a try during a visit: drink a beer before taking a multi hour trip (alone) through mostly nowhere. I didn't make 30 minutes before I had to pull over to take a nap. I get the point but on the other hand I don't.
Man, I remember my dad drinking Busch beer out of these Styrofoam coozies with a nautical theme, keeping it in his lap (this was before cup holders were common).
Then one day, he just stopped. I guess that was when the law was passed.
We also didn't have to wear our seat belts unless we were on the highway. And then one day mom said we always had to wear them.
Still had the joy of rattling around in the back of a truck bed.
Unless one has a gated private driveway that goes all the way from their home to the bar then such roads simply don't exist.
If it's a public road you have to drive on it with the expectation you might encounter other people or drivers.
my daddy always said "son, don't drink and drive. you might spill your beer."
Where I grew up, many bars had both kinds of beer on tap, Bud and Bud Light. Or, if you were snobbish, you could order a bottled "import" beer for extra. Usually Heineken or Corona.
That's part of my point. The world these folks want to live in doesn't exist anymore.
When I moved to Texas almost 30 years ago, it was legal to have an open beer in your car. Every quickie store had a big bucket of iced beer cans. It wasn't unusual to find empty cans in the back of a pickup truck. It was illegal to drink and drive, but still… The law was changed a few years later.