OH man… I actually tried to assist a roll over accident scene last night…
Let me find the email I send my dad:
Well, got home ok with no issues, but not everyone can say that.
On the way home on I-35 just south of Melvern Lake, east of Lebo, I just passed a sign that said Long Creek, when in the south bound lane on the far side I saw a car just tumbling down the side of the road. Rolling sideways, at least 6 times, maybe more, kicking up dirt. It looked bad, and I was coming up on it fast, so I pulled far off the shoulder on the left side and got out. Traffic on that side all stopped and about 5 other people had the same idea.
As I crossed the road, a lady on the phone with 911 was asking for a mile marker, which I couldn't see, but I pulled up my phone and pulled up google maps to tell them we were between Jordan Rd and Long Creek, I think. Then I went to see about the car. It was a red SUV and there was just all kinds of stuff thrown out of it, including a shattered fishing rod and reel, a bag or purse, and a small tool box. The rear axel was torn off laying near it, and the SUV was lying upside down. They managed to get one door open, and pulled out a little girl. She seemed no worse for wear other than in shock. I think she was in a car seat. The woman on the phone was joined with another one, and they took the kid and brought her back by their car to comfort her.
There were two people inside, a man and woman, who we couldn't easily get to. I don't know if they weren't wearing their seat belt, or if someone had cut hers already, or just the violence of the rollover, but she was laying on the roof and conscious and said her head hurt, so a concussion I am sure. If something was broken it wasn't evident. The guy I couldn't see well enough, but he was yelling in pain and partly in the back seat. I think his foot was being pinned.
I ran back to the car twice, first to get my tire iron, the second time to get my jack. The thought being to use the tire iron to pry the other door open, and using the jack to lift up the other side. But unfortunately the tire iron was too small to be much good, even when someone younger and stronger tried. We tried pushing the car, to roll it off the guy if he was pinned, but that didn't work well. I had said to others to get a jack and we can try to move it off of the guy if he is pinned. But by the time we started to try that, as Sheriffs officer arrived, and he said to not do that. We all agreed he probably had the experience to know what to do. I also remember a gasoline smell trying to push it, but it wasn't the movies, so it didn't burst into flames. (Though thank God it didn't light on fire due to leaking on something hot.)
At that point maybe a dozen people were around. Some started to pick up stuff that flew out, as it was rapidly getting dark. One guy found a phone and gave it to the sheriff. One of the motorist assist guys came next. He was on the radio directing dispatch, I imagine, and started to clear some debris off the road. Then finally we could see an ambulance coming. The motorist guy was saying that unless you have something to tell the deputy, to go ahead and move your cars. I decided since I didn't see what caused it, and there were more than enough people to help and the professionals were on the way, that I would clear out so I wasn't in the way. I wished everyone well and headed out.
I overheard someone say that someone spooked them, I don't know if that means cut them off, or started to come into their lane, but they over corrected steering and then it just started to flip. I would say it looked like something out of the movies, but I don't think they usually recreate accidents for the movies where something is going 80mph. So it was worse than that.
This morning I found the article about it from the Topeka news. Sounds like everyone is going to make it.
Exciting stuff. I counted my lucky stars and headed home.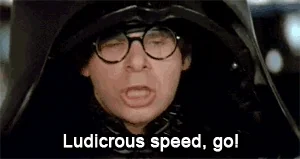 This is how everyone parks in Boston. Slow news day at NBC?
Strange-- that neighborhood is mostly industrial, odd to see what look like residential buildings there.
FYI it's also very close to Boston's "methadone mile." Literally only a one minute walk from an open drug den.
Ahh, the Boston tradition of actually using the bumpers of vehicles in order to park in historic downtown!
Or, you know, this guy:

This topic was automatically closed after 5 days. New replies are no longer allowed.