A yacht in the Baltic Sea? What? Why?
Ukraine is the breadbasket of Europe.
Aid to Ukraine helps the world.
Ted Cruz hates the world.
Ted Cruz should move to Russia.
This!
Part of my job is to monetize US commodities and use the funds to finance development programs. Everyone is watching wheat prices like a hawk. Russia, Ukraine, and Kazakhstan produce most of the wheat bought in Europe, Africa, and the Middle East. It's already late for wheat planting, Russia is embargoed, and Kazakhstan has to ship through Russia (which is blocked). US farmers are not looking to take up significant slack this year.
If the situation doesn't resolve in the next couple of months, food prices could go through the roof for many low to poverty income people throughout the world.
Keep voting for Cruz Texass, you folks sure are getting what you paid for.
never .…never… will i understand how such wastes of oxygen attract a single vote. this guy actually consists of nothing but (including being an immigrant and Princeton cum laude) what the toxic right hates. ("Yeah but you libruls hate him and I hates you worst than I hates what I hates") -sigh-
Perhaps what he is really saying is whatever deal was made for him to vote yes for the funding was crap in his opinion.
Maybe calling the funding crap hides the sausage making from his stupid base.
In addition to being a craven bootlicker to fascists he doesn't deliver on even the most basic tasks people would expect of a Senator. Winter storm disaster? He's off to Mexico on vacation. Constituent unjustly imprisoned in Russia and the family asks for help? Nothing.
All that before you get to the sweaty, greasy Joe McCarthy vibe and the public booger eating.
Apparently Ted was on a bullshit roll.
BWWAAAHAHAHA.
I can hear him screaming in his own head. "I'm a real boy! I even grew a beard! Why don't they want to be with me??"
OMG, such a pathetic worm.
Ugh. Eeeewwwww! Poor Kate Beckinsale. And he's an idiot because she is avidly pro-choice. The fact that he feels it's okay to publicly announce who his fantasy woman is just gross.

Misogynistic a-hole.
Hey, he probably thinks he has a lot in common with her. He looks like a vampire too!
Seriously though - wonder what his wife thinks when he says these kinds of things.
Some of that, who knows, could end up in some oligarch's yacht on the Baltic Sea.
When it should be paying for my next trip to Cancun.
Ted Cruz is hated by everyone who knows him, partly because he's a loathsome creep with negative charisma, and partly because everyone knows he'll abandon and attack anyone, including his own family, for faintest whiff of power.
Sadly, he's not up until 2024.
I'm really hoping that whoever runs against him will feature Cancun prominently in their campaign ads.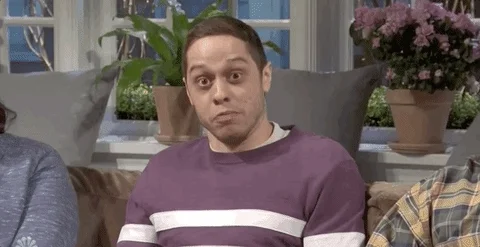 I don't know how social-media-active Beckinsale is but I'm hoping it's enough for her to have a withering comeback to Ted's verbal ogling.
Turns out it's only NOT crap when Ted Cruz gets his cut.