Watch The Jefferson Airplane perform "Go Ask Alice"
I thought that song was called White Rabbit?
There's a really great instrument-by-instrument breakdown of these songs on the KLOS Sessions podcast. Grace Slick has incredible range.
Grace Slick, man. I had an album of her Great Society stuff from before she joined JA; only tune I remember though is Sally Go 'Round the Roses. Loved her cover of that song.
Interesting memory trick, the version of Sally Go Round I was hearing in my head when I wrote this was actually a combination of Slick's cover and the one done by the Pentangles. What was playing in my mind was a my own mental arrangement that never actually existed.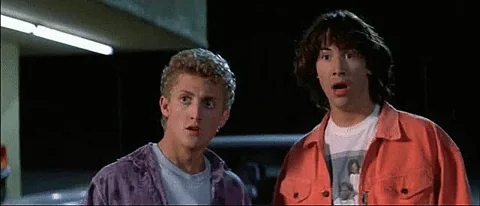 Let it shine on me let shine, let it shine
That performance is, sadly, just lip-syncing to the studio recording. Which is great! But if you really want to see Grace Slick in peak form performing live, my money is on this Woodstock clip.
This is, to me, the exact moment when she came into her own as a legendary performer.
I did wonder whether they were lip-synching because they did it quite well. Then I noticed the bass player who'd draped himself with what looked like electrical cords, including the unplugged lead to his instrument. All of their outfits are a hoot, & Woodstock too – they look as if they are spoofing themselves.
"Clark: If you gave $100,000 in cash to a hippie, and you said "You gotta put on a suit and tie, cut the hair, shave the beard and go to work five days a week, would he take it?"
I believe that history has shown the answer to be an enthusiastic "Yes"!
This topic was automatically closed after 5 days. New replies are no longer allowed.