In one of the Henry Miller novels, he talks about how he can't stand atheists because they talk about God all the time. Similarly, God help us if we can go an hour without thinking about Donald damn Trump.
God I forgot he actually said the words "it's going to go away without a vaccine."
Who is this T**** person that people keep talking about, and why do they keep talking about him?
How long before mass-murdering traitor Trump sends Colbert a Cease & Desist for using his image?
And you're sure this kind of complaint makes things better?
I don't really want to see Trump in the news every day, but you know, when someone allows half a million Americans to die by siding with a virus, I don't really want people to forget that right away either.
If we have learned anything during the previous 4 years, it is that 40% of the voting population doesn't give a shit how many flat-out lies you tell, insane idiotic statements you make, or how blatantly hypocritical you demonstrate yourself to be, as long as you appeal to their deepest, darkest fears and grievances.
It's a very small comfort to know that there are more of us than there are of them.
Part of me agrees "we should stop talking about Trump."
The other part says "Well, we're still talking about Nazis, and World War II ended decades ago."
Yeah in retrospect I don't think ignoring the Nazis after they were officially defeated was the right call.
Ignoring the Nazis in the immediate period following the Beer Hall Putsch was an even worse call.
Someone probably told him about the concept of Herd Immunity, & he went with it. Since the carnage involved meant (and means) nothing to him, he neglected to mention that part.
I'm pretty sure it will mean nothing to his worshippers/Qanoners/other Fascists; after all, it was all Fake News meant to make him look bad.
True enough, but who makes the most noise is what counts.
We still have Nazis walking around here on their own hind legs, too…
For that matter, there are people still waving around the Confederate Battle Flag.
I bet there will be loons wearing MAGAt hats in 2170 & building personal shrines to HWSNBN.
ETA:tyop
He actually called it "herd mentality" at least once, so he obviously wasn't paying close attention.
Are you sure he wasn't talking about his fans and supporters?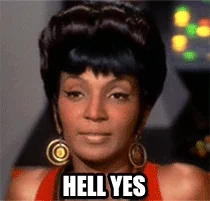 They are not the majority. We let them dominate at our peril.
Wow, is there a writer's strike on right now? That's got to be one of the unfunniest things I've seen.
This topic was automatically closed after 5 days. New replies are no longer allowed.