So… did his poop or pee glow or what?
"Don't yew tell me whut to do" taken to 11. He drank it to spite the label? Pal, the label isn't sentient. Once again I'm left wondering how someone like this even made it to adulthood.
The video title says he "mistakenly" drank 6 glowsticks. How do you do that by mistake? (And how do you square that with "he said he did so in order to spite the label"?)
From the video transcript:
AC is a 26 year old man, presenting to the emergency room with nausea and insomnia. He tells the admitting nurse that it was only a matter of time— he was about to reenter the evolutionary level, above human.

You see, AC wasn't doing well. Since he finished college and started working, his life had been a struggle. When everything became work at home, AC couldn't focus on anything. Everyday, there would be calls he would have to be on, but he'd space out. Things he would have done if he were back in the office, weren't getting done. 90% of all of these calls should be an email, it's absurd that I have to sit through this longwinded nonsense talking about nothing, he thought.

As the months passed, AC saw his career hit a ceiling. Everyone he started the job with were moving up, but he was stuck at the starting point. All he got from his manager was false hope that things were going to get better, that there would be more opportunities available, but nothing ever happened.

Disillusioned, AC started despising anything that reminded him of big companies like the one that he worked for. He knew he had a higher purpose in life, that there existed an evolutionary plane for him to ascend to, and everyone else at work belonged to this lower level, existing only to pump someone else's stock price. And just it couldn't be me, he thought.

One day before a halloween celebration, AC had gotten a pack of glow sticks in a car emergency kit he got from his work. On the label was a big statement saying, "do not puncture or cut" and "do not drink or ingest."

Upset that a package had the audacity to tell him what to do, he went to a store to buy even more glowsticks. Big Glowstick cant tell me what to do, he thought, as he cracked the sticks to light them up, and started biting down to drink the juice.
What about the little glass vials inside that you crack open to start the reaction? I assume it would be mentioned if he had also consume a bunch of broken glass…
Still smarter than every single anti-masker/anti-vaxxer. At least he didn't endanger anyone else.
I can name that tune in one…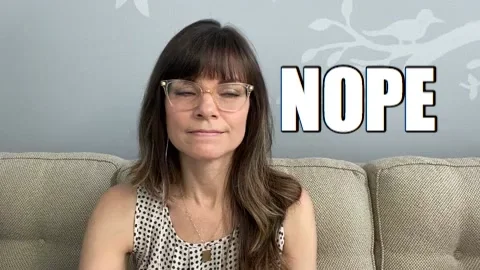 "You're not the boss of me, silica gel packet!"
I definitely defy silica gel packet instructions. I save them for future use. I was able to fix an air suspension system that was going to cost $1500 to replace by swapping out the worn silica gel beads in the compressor dryer with new ones gleaned from about 10 years of packets.
Don't call me a hoarder like it's a bad thing!
Mmm… tastes like peroxide and phenol… with enhanced piquance from the odd shard of glass. Sadly, it's not going to be very glowy once it hits your stomach acid.
Answer: He made Jackson Pollock toilet art.
Yeah, I suspect there's a really good reason he saw everyone but him being promoted but didn't get to move up himself, and it probably had everything to do with him being the sort of person who drinks a bunch of glowsticks thinking they'll make him super evolved.
Yeah, it's a good thing for him that was only a glowstick and not, say, a bottle of bleach.
left him a little…
green around the gills
[showing my self out]
Kids today. . .
In my day we tried to smoke banana peels because we heard it might get you high, not because we wanted to show those goddamn bananas "YOU'RE NOT THE BOSS OF ME!"
all through his life, people had been telling him he wasn't all that bright…
In hindsight, it would have been much easier to admit that he did not know what "glow up" means.