Don't bother arguing with him. Tell him he's trespassing and that he needs to leave. If he refuses call the police non-emergency line, tell them you have a trespasser, ignore him until they arrive, and let them deal with it. He'll leave under his own power or when he's dragged out in handcuffs.
Strange that some can't comprehend it, it's so simple.
Deliver us from covidiots at the pizzaria…
Or you could go with "No shoes, no shirt, no shot, no service." Including "shot or mask" in there would be more technically correct but doesn't flow quite as well.
Saw that very sign in San Diego taco shop, it's their right to refuse service to anyone, including Mr. Screamy Pants.
You got it exactly, Imagine his poor kids being embarrassed to go out in public with dad cause he'll make a scene. And you as a kid know you'd get busted for acting so stupid because adults with sense wouldn't put up with it. I'm sorry kids but someday you'll get to move out and have your own life
Questions?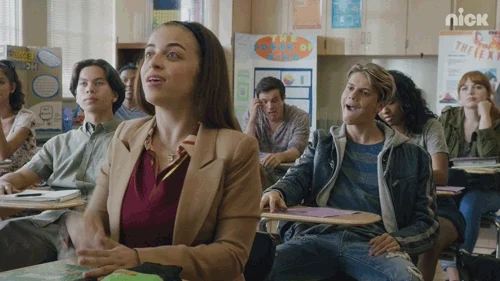 Is this America?

"Show me someone who's opening move is a right hook, and I'll show you someone who just will not listen to anything you have to say."
Of course; the bastardization of this one is accurately summed as Maxim 12: "A soft answer turneth away wrath. Once wrath is looking the other way, shoot it in the head."
That's okay because Hawaiian Pizza is from Canada. I'll take a slice and a side of universal healthcare to boot. Oh and a couple of vaccine shots too, please.
"Read the poster!"
What, this poster?

Yeah, that doesn't say what you seem to think it says, if you think it supports your position.
I suspect the "you have the right to be free from discrimination" bit is confusing him - he thinks it's a negation, whereas in reality, "This requirement may not be used as an excuse for businesses to discriminate against anyone who has valid vaccination proof."
Look, lets not drag pineapple into this. Just because it is the best unsung pizza topping, after mushrooms, everybody is gunning for it.
Pepperoni has had its day in the sun, it's time for the fruit to rise.
I love the guy's self-contradiction…
He won't leave the restaurant.
When he grasps for approval from the other patrons, and they voice their opposition, he tells them they are un-American, and they should leave ("get the fuck out" of) America.
He'll end up here. EVERYONE will be confused.
That's the only reason he went there. His handle kinda gives it away.
Hope he enjoys his 15 seconds of fame.
Why does that even exist?
No, dumbass. You can get it to go, so quit hiding behind your children.
What fine examples of Adult Behaviour & Manliness you are setting.
Too bad for them you are likely to be unemployed soon.
If you want to avoid doing the absolute minimal amount to help a society out during a pandemic, that's your choice. Just keep outside of society until the pandemic is over.
ETA: If only there were some way to eat a pizza outside of a pizzeria. Or some sort of establishment that includes in their business model a way they could actually deliver a pizza to you. Of course, the sleepy backwater of NYC likely doesn't have such call for such an exotic arrangement.