T-Shirt material for sure!
Taking kids to a pizza parlor?
Doesn't he know they're hotbeds of pedophilia?
You have to be really careful about that advice. No telling who the police are gonna side with on this one. The police union, after all, is leading the charge against masks and vaccinations.
The correct answer, of course, is pepperoni WITH pineapple.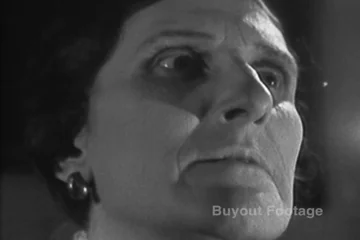 That is my favorite pizza, way better than a Hawaiian. Maybe with some pepperoncinis, too.
Don't tell anyone, though. I know it's controversial.
America is weird. "I'm religious" is accepted as a valid excuse for potentially risking the lives of other people? This is why most of us view you as kinda like the Saudi Arabia of the western world a lot of the time. It's 2021, not the middle ages…
that awkward moment when you want to use the term segregationist to describe your situation and then tell other people to leave the country because they're "not american". LOL
"I didn't actually read the sign, but I'm sure it supports my position…"
For those of us who are prone to acne around the mouth from eating foods with a high grease content, there should be an exception. But without a need to show proof, ya know.
There's your clause right there. As a former holder of a Food Service and Sanitation Certificate, I can rightfully say that being "shitty" in a restaurant anywhere other than the bathroom is definitely against code. /s
ETA: I also wish to point out that he starts off on the wrong foot with that disingenuous phrase all the best anti-maskers are using, "Are you denying me service?" – when all the employees tell them is that there are alternatives such as take-out or dining outside.
I follow you, I had a dear friend when a young'un, he dreaded anything with a drippy/greasy food, my trusty Buck knife made for a proper utensil for his eating pleasure, ie. bite size to minimize surface area for maximum eating pleasure.
Cheers!
I wish restaurants still handed out those alcohol-based wipes like you got at KFC back in the day.
Have them in our travel bag, got'em from Amazon some time back.
I have a package in my backpack right now!
Well, maybe not individually wrapped, but they still work the same.
*except for discriminating against federal protected classes which include:
Race.
Color.
Religion or creed.
National origin or ancestry.
Sex (including gender, pregnancy, sexual orientation, and gender identity).
Age.
Physical or mental disability.
Veteran status.
Jerks, anti-vaxxers, and covidiots like Mr. Screamy Pants do not qualify under a federal protected class.
And the subset which includes Service Animals (not always Emotional Support Animals).
I had to enlighten my boss once about this one.
Thank you, and none of that applies to this particular situation or covidiot, in the least, in the farthest stretch of the imagination. But, thank you.
I see what you did there, eh?