so Tennessee Comptroller Jason Mumpower is demanding the city disband its charter and turn itself over to mostly white county management.
FYI the post has been edited, as I fumbled, but the BBS is slow in catching up.
"Ford is building a manufacturing plant for its new electric cars just outside Mason, Tennessee, and with it comes good news for the 1300+ local property owners, nearly 60% of whom are black."
Once again, the train arrives on-time.
No talk from the county about local control and second amendment solutions?
Funny how that works.
"Government isn't working for the people who live in Mason now and people and companies are not going to invest in Mason," Mumpower said.
Companies like… Ford? Yeah someone who's going to lie this blatantly isn't planning to redirect as much money as possible into his own pocket at all. Nope. No sir.
Ah Tennessee. You never disappoint right at the moment that some naively optimistic person might be thinking that the stereotype of the southern accented racist patronizing black people as if they're children were a thing of the past. Thanks for the reminder…?
Does it come with a guarantee?
'Fraid not: it's only a fucking jpg. sigh
Damn it, wouldn't you know it.
I wish I had gigaliters of the stuff, if it worked on contact.
Maybe Ford could step in and offer support for the local government and say all is fine?
In the next election cycle, I could see the campaign ads:
"Look who has come for seconds" (in referencing the plundering of the towns treasury by the previous white administration.)
"Now that was mighty white of you to think you could handle the town funding better than us, and your (thieving) predecessors we replaced."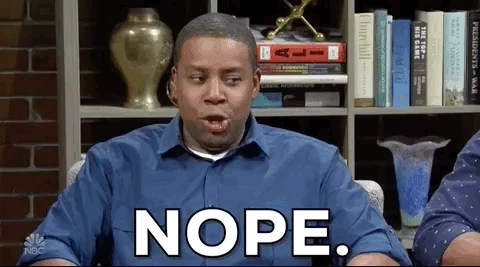 It's still giving white people control over a Black majority city.
He didn't like their answer (big surprise):
Interesting… I'll have to check it out.
Where I grew up USED to be a company town… it was when my grandmother worked at the cotton mill for a while. They had built the school, all the houses, the small row of shops and a community center there.
ETA: But either way, my general point, in case it was unclear to anyone, is that giving a town over to a corporation (also controlled by white men, who also have a profit motive driving their actions) isn't a solution to what are essentially white supremacists taking over a Black majority town.
Got a point. Many corporations move manufacturing plants, or start new ones, in low-paying locations to exploit cheaper labor and turn that difference into profit. Think Nike moving manufacturing to China and selling at the same price.
However, I'm very cool with supporting Black Folks scoring good work—if they turn it around and unionize. Without collective bargaining, they will lose their voice to outside powers.
Gotz to stick it to The Man.
Translation: "How dare those locals clean up the mess that my buddies left behind! That town was ripe for the plucking!"
For some reason, I keep thinking that Mumpower guy is the sort to use the word "uppity" when he thinks he's among friends.