Twitter has already lost hundreds of thousands of accounts, including mine, since they announced the deal.
Anyhow, I do hope he ends up with it, being forced to fork over all that cash for 4Chan 2.0. I'm sure it's going to be a windfall in terms of profitability. lol
Sit him down in front of Congress to entirely ensure that he can't go trough with his deal. That malignant narcissist can't help but to run his mouth so a little probing by AOC can go a long way to ruin the deal.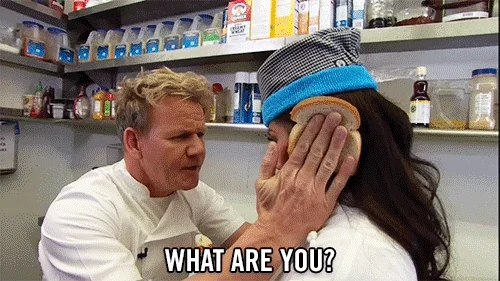 I know that my next car should by all reasons be electric, especially in the are where I live that has lots of green power.
I know that Teslas are overall one of the most economical and nicest options.
But today, I just cannot bring myself to buy one and have to think about that guy every single day.
I'm really looking at the 2023 Chevy Bolt, which is supposed to be about $27k (before any tax incentives) which puts it about $20k cheaper than the base Tesla model 3.
Hyundai Konas are about $34k.
I think the exterior styling of the model 3 is nice enough, but I wouldn't be able to stand the fact that the controls are all touchscreen based, including things like turning on the windshield wipers. In my opinion they're definitely not the nicest EVs out there for that reason alone.
I am more and more convinced that Musk never intended to buy Twitter: He wanted reporters focussed on anything other than the state of Tesla. Now, his controlled burn is out of control.
Hope he's enjoying getting sprayed by the firehouse full of spammy filth. He asked for it and he'll pay at least $1-billion for the experience.
…been waiting on an electric Mini Cooper for a long time. maybe, just maybe, next year. (range? pfff. who needs range)
Startup Dude Bros like Elon over here have always thought the rules apply to the unwashed plebes, not to Titans of Industry like themselves. (See also Lyft and Uber, whose founders knew from the inception that they were operating unlicensed taxi companies, but whose founders nevertheless waved a middle finger at state and local governments and dared them to do something about it.)
Good to see him get his comeuppance in a way he'll understand: his wallet. I eagerly await how he will attempt to worm his way out of the $1 billion penalty for failing to see the deal through, especially given his inexplicable decision to waive due diligence.
Unsolicited opinion from an internet stranger… maybe don't.
I had an R53, R53 GP, R56, R60 (concurrent with R56/F56), and an F56. I tried like hell to get in on the "E" trial. I shipped my R53 all over the world with me. Over the years I went from MINI Evangelist, to Enthusiast, to Owner, to "Person who urges strangers to reconsider".
My own experience and opinion is that over the years, the fit and finish of the marque has gone down hill. The quality and reliability with each successive generation seemed to decline. The brands desire to engage and provide a fantastic experience to their customers has waned- they no longer strive to be special, they are just a car company. A lot of this could probably be said of their parent BMW.
I was frustrated by this a few years back, and when I contemplated my next (still in current gen) F56, news that they were "simplifying" the line and "reducing" costs came out, and it finally pushed me away.
https://www.motoringfile.com/2018/02/19/mini-usa-simplifies-ordering-and-lower-costs-for-2019-minis/
(warning: ssl cert is expired, but still some context).
If you're already a MINI owner and enjoying it, yay! My experience and expectations might be quite different from yours. If you're coming in to the brand and looking at the EV… maybe reconsider?
As a low cost EV city-car type thing, it might be a really great option. But you may be happier with something else. Just my .02
And if that reason isn't enough, shit quality control during the build and pre-delivery, shit post-sales support, and a raging sociopathic CEO who will remote-brick your car if you dare say anything mean about him are reasons why I won't touch one if it was given to me for free.
Plus, I like having buttons I can push instead of having to take my eyes off the road to activate a touch screen control. (also, can anyone tell me if that monster screen has a sensor or theme that make it not blind the crap out of you when driving at night?)
When a base model Toyota Corolla has better build quality than a car toted as a 'luxury' model, you know something's very, VERY wrong.
This.
A good friend of mine bought a Tesla that cost the same as a well equipped german sportscar. You can see visible differences in the exterior door gaps between driver and passenger sides, and the interior just has this overwhelming feeling of "cheap".
We're planning on buying an EV within the next couple of years, but Tesla won't even make it to the list. That Musk is a shitbird only further cements their status on the "hard no" list.
Okay, but can someone tell me where I can buy a print of that image?
I tried a google image search, but all it got me was a clone of this article.
Looks like the boing boing team asked the MidJourney AI art platform for an image of "sad elon musk" or something like that. In short, it's original art created for this post.
This was true as recently as probably 3 years ago, but I don't think it's true today. The Bolt and Mach-E have a lot to recommend them, and the new Hyundai seems like a great car and I think looks nearly as nice as a Taycan for much less money. In fact I just wanted this "race" where two CCS cars beat Teslas across a day of driving. Conditions will determine the winner and seems like the Teslas had bad luck at the superchargers, but the point is that these other cars are absolutely in the game now.
Musk has likely squandered his first-mover advantage by never seriously updating the S and having a lot of promised vehicles/features be vaporware. It's entirely possible the Twitter thing was meant to distract from that (and provide market cover for his stock sales).
there shouldn't even be any pixel screens visible to the driver, much less necessary to operate the vehicle—"eyes on the road" is pretty important